NEWS RELEASE
March 15, 2023
For immediate release
Media contact: Cara Scarola Hansen
Center for Child Counseling Public Relations Counsel
Renée Layman Appointed as FAIMH Vice President
Layman continues to advance infant and early childhood mental health, alongside President Dr. Harleen Hutchinson.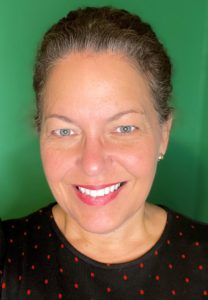 Renée E. Layman, MS, LMHC, was recently appointed as Vice President of Florida Association for Infant Mental Health (FAIMH) Board of Directors. Layman joins Board President Dr. Harleen Hutchinson in leading the nonprofit with further advancing infant and early childhood mental health. 
FAIMH strives to build a community where all children in Florida will be nurtured, emotionally healthy and ready to learn, to develop, and to reach their full potential. FAIMH achieves this by supporting and strengthening the infant and early childhood mental health workforce to better serve the young children and families of Florida together with its local FAIMH Chapters.
According to Dr. Hutchinson, "This vision can only be achieved through authentic relationships and strong partnerships that have a cross-system approach. So, I am grateful to have Renée on this journey with me, because it is by partnering with systems that we are able to achieve our mission. Renée has demonstrated a solid foundation of true relationship building during her experience with the Palm Beach Chapter and with the Center for Child Counseling. She brings passion and drive to help steer FAIMH into a broader direction of innovation and development."
Layman is a Licensed Mental Health Counselor with almost thirty years of experience in mental health. As President and Chief Executive Officer for Center for Child Counseling (CFCC) since 2013, she has spearheaded significant initiatives in child and family mental health–specifically related to trauma-informed care and the prevention, awareness, and healing of adverse childhood experiences (ACEs).
Layman's leadership extends well beyond her work at CFCC. She is the immediate past co-chair of the FAIMH Palm Beach and Martin County Chapter, continuing to serve in a mentoring role for the current chairs. She is past co-chair of the Leadership Palm Beach County Engage program (2014-2016), volunteering with the organization for more than six years and continues to play a leadership role with their Health and Human Services Committee. She is the immediate past president of the Nonprofit Chamber of Palm Beach County and continues to serve on their board to support local nonprofits. She chairs PBC's Birth to 22 Trauma Sensitive Community Leaders Education Committee. She is also on the Board of Directors of the Florida Network for Youth and Family Services, a not-for-profit statewide organization representing over 30 agencies that serve homeless, runaway, and troubled youth ages six and older and their families. She also serves on the Professional Development Advisory Board for FAU's College of Social Work and Criminal Justice. This work is in line with her vision to support children and families across Florida.   
As part of FAIMH's executive leadership team, Layman states,"I hope to continue to advance infant and early childhood mental health in Palm Beach County and across Florida. The work of FAIMH directly connects with Center for Child Counseling's; so, aligning efforts to focus on prevention and building capacity, especially in light of the youth mental health crisis, is essential." 
In recognition of her work, Renée received the Women in Leadership Award (WILA) from Executive Women of the Palm Beaches and Leadership Palm Beach County's President's Award in 2021, was recognized as Palm Beach County's Nonprofit Executive of the Year in 2017, and received Delta Sigma Theta Sorority's Women of Excellence: Health & Wellness Award in 2011.
Layman has been a passionate advocate for child and family mental health, bringing innovative programs and services for some of the most pressing issues facing vulnerable children and families in Palm Beach County. Under her leadership, Center for Child Counseling has grown to fill critical gaps in children's mental health in Palm Beach County, using a public health approach that focuses on prevention and early intervention. As an FAIMH board member, she works with leaders statewide to improve the system of care for babies and young children across Florida.
"Infant and early childhood is at the foundation of lifelong health and wellness. FAIMH is working directly with system professionals and organizations so they have effective ways to support babies and young children facing adversity and trauma. I serve to build Florida's capacity to build healthy families and communities–for a healthier future," commented Layman.
The FAIMH Board of Directors includes: Dr. Christine Hughes (Executive Director), Dr. Harleen Hutchinson (President), Renée Layman (Vice President), Jackie Romillo (Past President), Charmian Miller (Treasurer), Amy Blechman, Douglas Brown, Maria José Horen, Lillian Perez-Mena, Dr. Kristie Skoglund, Dr. Maite Schenker. 
About Center for Child Counseling:
Center for Child Counseling has been building the foundation for playful, healthful, and hopeful living for children and families in Palm Beach County since 1999. Its services focus on preventing and healing the effects of adverse experiences and toxic stress on children, promoting resiliency and healthy family, school, and community relationships. As of October 2022, KidSafe Foundation now operates under Center for Child Counseling as the two entities are now stronger together in their education and prevention of child sexual abuse and childhood trauma.
www.centerforchildcounseling.org Twitter: @ChildCounselPBC Facebook: @CenterforChildCounseling Instagram: @childcounselpbc
PHOTO IDs:
Renée Layman

Click here to view the news release.
###