Our Mission
The Center for Child Counseling is building the foundation for playful, healthful, and hopeful living for children and families in Palm Beach County.
Our Vision
Healthy, resilient children and families through an ACEs-aware and trauma-informed community.
Early Childhood Mental Health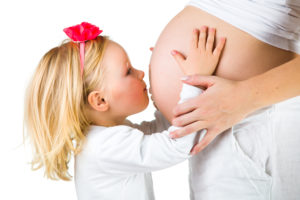 Infant and Early Childhood Mental Health have been the foundation of the Center for Child Counseling's mission in Palm Beach County since being founded in 1999. We focus on the youngest children in our community because research shows that this period of life is one of critical importance, providing the foundation for health throughout the lifespan.
Fighting the immediate and lifelong impact of exposure to abuse and violence on young children.
Our programs and expertise are grounded in research about early brain development and the impact of adversity and trauma on development. Violence, abuse, and neglect in the earliest years of life are forms of "toxic stress" that can fundamentally change the developing brain, in the absence of healthy relationships. Secure, stable, supportive relationships between children and caring adults in the family and community contribute significantly to children's healthy brain development by buffering the brain from the damage due to high stress.
"Adverse Childhood Experiences are the single greatest unaddressed public health threat facing our nation today." Dr. Robert Block, former President of the American Academy of Pediatrics.
Our programs focus on preventing and healing the effects that adversity and toxic stress have on developing children. To learn more about ACEs, click here.
To achieve our mission, we provide education, research-based interventions, and support for children and caregivers faced with adversity. Our model includes building the capacity of adult caregivers and professionals to effectively buffer the effects of toxic stress in young children, healing the intergenerational cycle of abuse and trauma, while building healthy parent-child relationships.