Online Learning for Mental Health Professionals.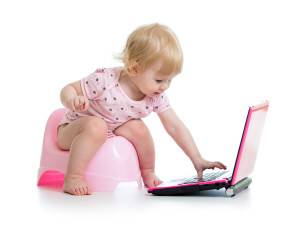 WeLEARNplay provides a series of interactive, online training modules, which will include a variety of mental health topics and interventions, including Play Therapy, Infant and Early Childhood Mental Health, and Filial Therapy. The goal is to educate and provide students, caregivers, and professionals working with young children effective strategies to address the social-emotional wellness of children and their caregivers. Trainees will be able to immediately apply skills learned to their work with children and families.
WeLEARNplay offers content for…
Mental Health professionals and students interested in learning how to accurately assess and treat young children using research-based interventions.
Teachers and caregivers interested in strengthening skills to effectively address emotional and behavioral concerns in children.
If you are a student or intern, please email us about special rates for training.
Education at Your Fingertips for Mental Health Matters.
Through weLEARNplay, the Center for Child Counseling offers online continuing education for mental health and early childhood  professionals working with children and their families.
Current Courses: (Add $10 to course fee for State of Florida CEUs - MH/SW/MFT)
Registration includes 30-day, unlimited access to complete the course!
Interns and Students - Email us for a 30% discount on Play Therapy workshops! Please include the name of your university and major in the request.
Through weLEARNplay, we are promoting effective practice with children and their caregivers. New courses will be added on a regular basis, focusing on helping professionals and students increase their knowledge, skills, and capacity for working with children and their caregivers. Foundation for Addressing the Social-Emotional Wellness of Children Using Play and Effective Strategies for Working with Young Children Using Play, are designed to provide students and professionals with the foundation for using client-centered Play Therapy. The modules include videos and examples of Play Therapy in practice, providing participants with actual tools they can immediately use in practice. Register now.
The Center for Child Counseling is approved by the Association for Play Therapy, APT Approved Provider #09-263. Florida Board of Licensed Clinical Social Workers, Licensed Marriage & Family Therapists, and Licensed Mental Health Counselors: Provider #50-11511.