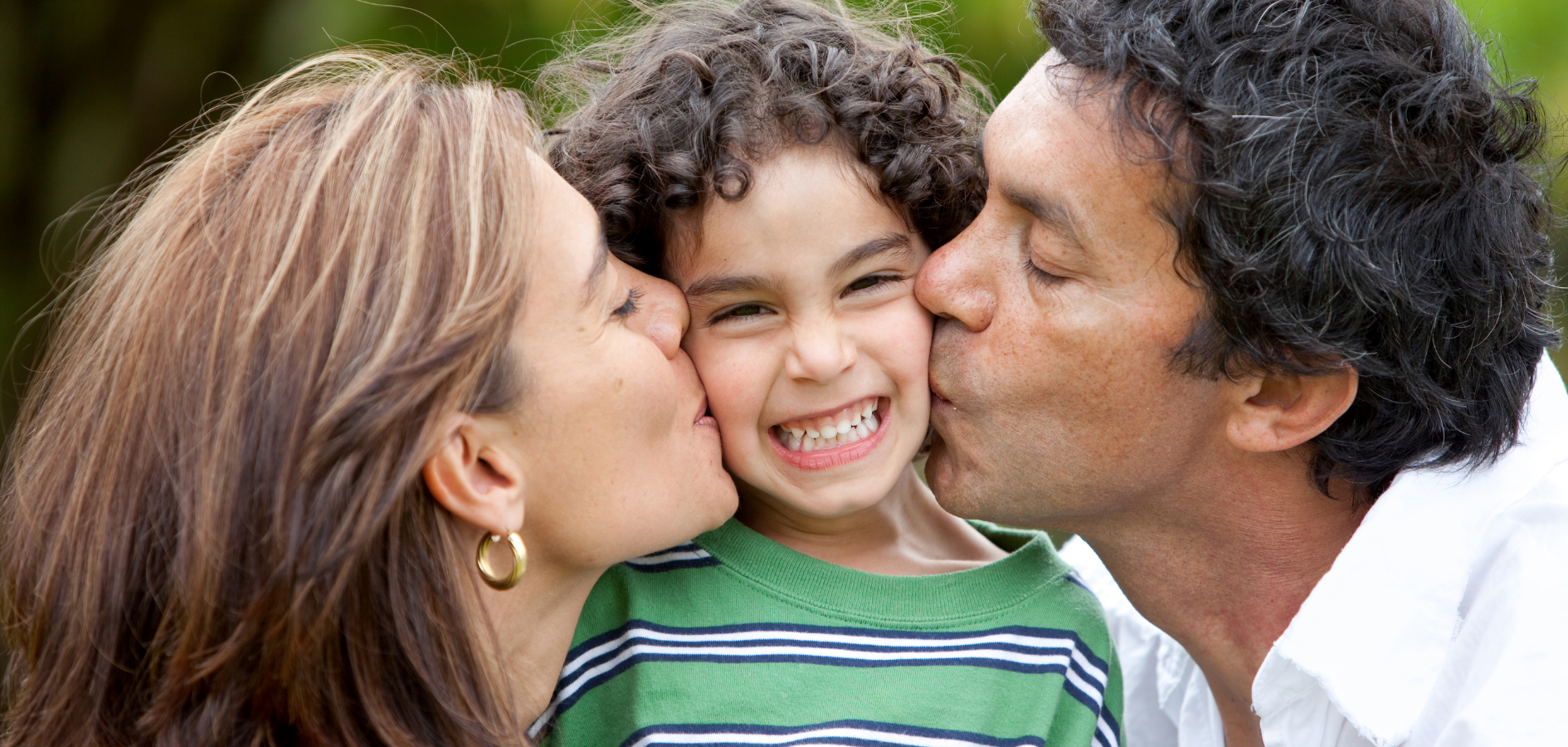 About Services
When does a child need therapy?
If your child is experiencing difficulty coping, is exhibiting concerning behaviors at home or at school, has experienced a loss, or been through a traumatic event, therapy may be the best way to support your child and family.
A child is never too young to be seen. Often, younger children do not have the words to express their feelings about loss or trauma, so one of our infant or early childhood mental health professionals can help support you. We have Infant Mental Health Therapists, trained to work with parents, caregivers and infants from birth, focusing on attachment and the parent-child relationship.
Children and teens who need therapy or support may exhibit:
Defiant Behaviors: A common sign that your child may need therapy is if they are having behavior problems at home and/or school. You may find your child more inclined to argue, complain, and become defensive, even over the smallest request or conversation.
Sudden Shift in Usual Habits or Behaviors: Changes in your child's day to day interests and habits can signal a need for therapy, including changes in eating, sleeping, or personal interests.
Regressions: Reverting to previous behaviors like bedwetting when already trained, temper tantrums, separation anxiety and clinginess, excessive anxiety or fearfulness, and/or language regression – i.e. "baby talk."
Social Isolation: Sometimes, when children are sad or anxious, they will withdraw from social situations and turn inwards. When they begin to regularly withdraw from family and friends, this can be a signal that therapy is needed.
Talking About Self-Harm: If your child or teen expresses any feelings or ideas of self harm, it is important that you seek help for them right away. Sometimes this can present itself subtly with hints of hopelessness and feeling alone. However, other times it is much more direct and can be acknowledged through the presence of suicidal thoughts and cutting.
While suicidal thoughts and cutting may seem excessive for younger children, it is important to note that feelings of self-harm can be expressed in a number of different ways. Hitting oneself, banging one's head against something and digging nails into skin are all signs of self harm in young children. If you are noticing any self-harm behaviors, take note of them and get help for your child right away.
Need effective ways to talk to your child or teenager about tough topics like suicide? Visit our Ways to Talk to Children resource page.
Suicide Crisis Resources:
Call

911

in the event of an emergency.

National Suicide Prevention Lifeline

Call 1-800-273-TALK (273-8255)

Text HOME to 741741

Call

211

for resources or mobile crisis unit

BeThe1To

is the National Suicide Prevention Lifeline's campaign which has resources and support. 

Lifeline Chat

is a web chat service that connects individuals with counselors for emotional support.
What ages do you serve?
At Center for Child Counseling, we provide an array of therapeutic services to support children, teenagers, and their families, parents or adult caregivers. For example, our Infant Mental Health Program serves pregnant women and children ages birth to 5 years old.
Through our Child and Family Center, we provide counseling for older children, teens, and adults caring for a child. When you complete the prescreening and assessment process, our intake team will direct you to the most appropriate resources, program, or therapist at Center for Child Counseling.
As appropriate, they will also share other resources that are available in the community to support your child and family.
What are the benefits of treatment with Center for Child Counseling?
The benefits of treatment at Center for Child Counseling include:
We use therapies designed for children, teens, young adults, and their parents, caregivers, and families.
We partner with you to make the best treatment decisions for your child and family.
We offer intensive treatment for kids in crisis and care coordination for families who need extra support.
We use a variety of best practice approaches, like play and art, to connect with kids and motivate them to work with us to get better.
Where do you provide services?
Our offices are located at:
5205 Greenwood Avenue, Suite 105, West Palm Beach, FL 33407
8895 N. Military Trail, Suite 300C, Palm Beach Gardens, 33410
2328 10th Ave North, Suite 603, Lake Worth, 33461
We can provide services at any of our office locations. We can also provide services via telehealth, your child's childcare center or school, or in the home.
Please note that in-home appointment availability may be limited due to travel requirements.
How long is treatment and how much will it cost?
Our therapists are trained in best practices and evidence-based treatments, which are specialized forms of therapy that have been proven effective for children and teens. Treatment usually takes place over 12–16 sessions but can vary depending on intensity of needs or history of trauma.
If a family does not have one of the insurances accepted, we work on a financial sliding scale which will be determined during the prescreening process. You will know the cost of treatment prior to the start of services. Our goal is to provide affordable, accessible treatment for your family, so as a nonprofit we have a variety of financial options to make treatment an option you can afford.
Do you accept Insurance?
Yes, here is a current list of what we accept:
Medicaid:
Humana Health
Sunshine Health / Centene
AmeriHealth (old Prestige)
CMS-Children's Medical Services
Florida Medicaid
Community Care Plan (CCP)
Simply Healthcare
Aetna Better Health
Private/Commercial:
United Healthcare/OPTUM
(Some plans not accepted)
Market Place Insurance:
Ambetter.Sunshine Health
If we don't accept an insurance, we will provide you with all of the information needed to submit claims to an insurance company for reimbursement.
My child already had a mental health assessment. Do I need to do it again?
Yes. We will review the assessment that your child has already received as part of our evaluation but cannot rely on that report to determine treatment recommendations. Our therapists need to meet with you and your child directly and make their assessment.
An accurate and thorough diagnostic assessment is the key to recommending the most effective treatment.
What is Play Therapy?
Play Therapy is to children what talk therapy is to adults. children, even those who are talkative, express themselves more easily and completely through their play. Children often have difficulty understanding and expressing emotions. Child-Centered Play Therapy (CCPT) gives children a safe nonjudgmental place to express their thoughts and feelings.
In the playroom, toys, games and activities are used like words. Children are able to develop problem solving skills, assume responsibility, practice self-control, rehearse experiences, engage in self-discovery, develop communication and social skills, and build relationships. Play Therapy allows children the opportunity to work through, heal, and move past the difficulties in their young lives.
Research suggests Play Therapy is an effective mental health approach, regardless of age, gender, or the nature of the problem, and works best when a parent, family member, or caretaker is actively involved in the treatment process.
Learn more from the Association for Play Therapy.
Who can provide Play Therapy for my child?
Only a trained professional should provide this service for you and your child. "Registered Play Therapists" hold at least a master's level mental health degree (in Mental Health Counseling, Social Work, or Marriage and Family Therapy) and have undergone extensive training and supervision to become certified by the Association for Play Therapy.
Center for Child Counseling provides ongoing training and supervision for our therapists in a variety of clinical models including Play Therapy. For young children, play is often at the foundation of any evidence-based intervention used including Cognitive Behavioral Therapy (CBT) and Trauma-Focused Cognitive Behavioral Therapy (TF-CBT). These approaches are more directive than Client-Centered Play Therapy (CCPT).
Some questions to ask that may help you in choosing a professional are:
Are you a registered Play Therapist (RPT) or registered Play Therapist Supervisor (RPT-S)?
What is your training as a mental health professional?
Are you licensed?
What mental health degree(s) have you earned?
Have you undergone formal education in working with children?
Have you ever undergone formal Play Therapy education?
What method of Play Therapy do you use to work with children?
What are the qualifications of CFCC therapists?
Center for Child Counseling therapists are highly trained, with an array of experience and expertise in the field. Our organization has a robust training program and our interns are closely supervised by licensed staff with advanced training and credentials in a variety of best practice and evidence-based approaches.
All of our clinical staff are licensed or working toward licensure with degrees in mental health counseling, clinical social work, psychology, or marriage and family therapy. Our therapists have experience and training in a variety of evidence-based treatment models, which simply means they have been proven effective for use with children, teenagers, and their parents and families..
Our therapists include Registered Play Therapists (this means they have completed a minimum of 150 hours of Play Therapy education and 300 – 600 hours of supervision by a Registered Play Therapy Supervisor) or are working toward the credential under the supervision of a Registered Play Therapist or Play Therapist Supervisor.
All credentials are explained during the pre-screening and/or intake process.
What is Infant Mental Health?
Babies don't come with instruction books and from birth, some children experience difficulties. Sometimes life experiences threaten the infant-parent relationship. Our therapists know that healthy infant development relies on relationships – relationships that help babies feel secure and confident that their needs will be met as they explore their worlds.
Extensive research has shown that the experiences in the first three years of life have a profound impact on later development, including how children perform in school and their ability to form satisfying relationships with teachers, friends, and others. it is the caring relationships with sensitive parents or caregivers that is the most important factor in determining later outcomes.
It is imperative that children receive services early. 90% of brain growth takes place in the first three years and early experiences have a profound effect. These experiences are crucial in organizing the way the basic structures of the brain develop. Young children exposed to toxic stress (prolonged neglect, violence, prenatal drug, and/or alcohol exposure) or trauma may develop anxiety, impulsivity, aggression, sleep problems, lack of school readiness, and vulnerability to substance abuse and mental health concerns later in life.
Our services focus on helping infants, young children, and their parents or caregivers struggling with self-control, loss and grief, attachment disorders, lack of appropriate coping skills, aggressive behavior and many other social and emotional issues. We focus on helping parents or caregivers establish a trusting relationship with their infant or young child. Services often include  nurturing the parent, so that he or she can nurture the child.
Learn more about Infant Mental Health from the Florida Association for Infant Mental Health. We are proud to be a member organization.
More Resources
Center for Child Counseling Resources