Executive and Senior Leadership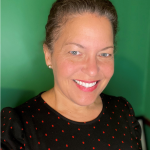 Renée E. Layman, President and CEO
Renée is is a Licensed Mental Health Counselor with almost thirty years of experience in mental health. In her various leadership roles, Renée has been a passionate advocate for child and family health, equity, and bringing high quality prevention, early intervention, and trauma-informed services and solutions for some of the most pressing issues facing vulnerable children, families, and communities.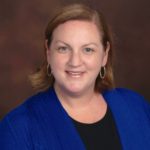 Lauren Scirrotto, Chief Program Officer
Lauren Scirrotto, a Licensed Mental Health Counselor and Infant Mental Health Specialist, earned her Master's and Specialist Degrees in Counselor Education at the University of Florida. Lauren has over fifteen years of management experience, specific to programs that serve infants and their caregivers. As a leader in the field, Lauren has dedicated herself to supporting women and new mothers experiencing depression, anxiety, and stress.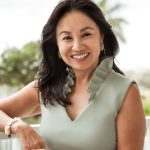 Elizabeth Truong, Chief Financial Officer
Elizabeth has thirty years of diversified business and financial experience. She received her MBA at Babson College. Previously, she joined a start- up company and as a Managing Partner and Chief Investment Officer, she assisted in growing the company to $1 billion corporation- one of the largest multifamily companies in the country.  She retired from her position and dedicated herself to giving back to the community, making a move to the nonprofit arena. She was also Past President of Impact the Palm Beaches 2021-2022.
.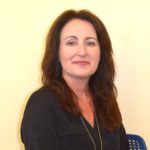 Herdis Spierto, Chief Operations Officer
Herdis grew up in the Faroe Islands, moving to Boston after graduating High School. After coming to Florida, she graduated with honors at Northwood University with Bachelor's degree in Business Administration, majoring in Management with a minor in International Business. Herdis has a strong background in operations, working within different industries in Palm Beach County.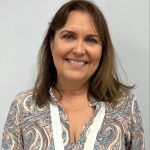 Laura Askowitz, Director, Strategic Development
Laura joined our leadership team in October 2022. Formally the CEO of KidSafe, with the merger Laura is using her marketing and HR background to continuing working on her true passion: childhood trauma and resiliency. She continues her important work of moving forward the goal of safety education for as many children and adults as possible, as well as addressing the impact of Adverse Childhood Experiences (ACEs) and trauma.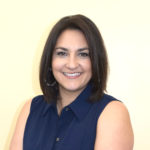 Amber Payne, Director, Data and Quality
Amber has over a decade of experience working with foundations, governmental agencies, nonprofits, and community organizations in South Carolina, Georgia, Iowa, and Florida.  She is a Cum Laude graduate of Clemson University in Organizational Communications and Sociology.  She obtained a dual Masters in Social Work and Public Health from the University of South Carolina. Amber earned the International Certificate of Prevention Specialists.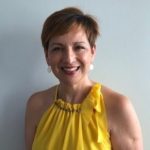 Audrey Schofield, Director of Advancement
Audrey Schofield is a purpose-driven leader with over twenty years of strong business and analytical leadership committed to fresh creative solutions for organizational health. Audrey welcomes operational challenges as opportunities to create organization, efficiency, productivity and to achieve excellence. At her core, she is a learner with a thirst for knowledge and a curiosity to understand in order to create lasting positive change.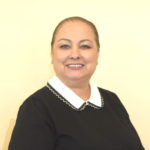 Clarissa DeWitt, Senior Clinical Director
Clarissa DeWitt is a Licensed Mental Health Counselor who has worked with children and families since 2006, after graduating from Nova Southeastern University with a Master's Degree in Mental Health Counseling. Clarissa is passionate about her work with children and has experienced much success in helping children and their families gain a better quality of life. She is passionate about teaching, bringing this to her role as Clinical Director.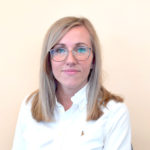 Dominika Nolan, Director, Education and Prevention Services
Dominika is a licensed mental health counselor, registered play therapist supervisor, national certified counselor, and certified clinical mental health counselor. She is EMDR certified and a Circle of Security Parenting facilitator. She received a Bachelor's Degree in Arts with a major in Psychology from Dublin Business School in Ireland in 2012 and a Masters Degree in Science, with a focus in Counseling Psychology, from Lynn University in 2016.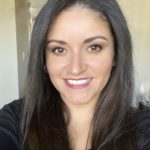 Jineth Sanchez-Musillo, Director of Clinical Services
Jineth is a Mental Health Counselor who received her Bachelor's of Science in Psychology from Florida Atlantic University and her Master's in Mental Health Counseling from Palm Beach Atlantic University. She is a native of Colombia and is able to support Spanish-speaking families as they overcome obstacles and pursue social, emotional, and mental health in a new language and culture.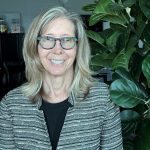 Cherie Benjoseph, National Outreach and Education
Cherie is a subject matter expert in the field of Child Sexual Abuse (CSA) Prevention and founded KidSafe Foundation in 2009. She received an MSW from Boston University and has worked as a Licensed Clinical Social Worker in multiple school and nonprofit settings in the Northeast and Florida. Cherie grounds her work in prevention using a public health framework.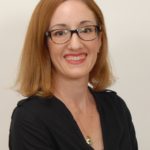 Darla Mullenix, Director, Childcare and Community Social-Emotional Wellness Program
Darla is a Licensed Mental Health Counselor who received a Bachelor's Degrees from the University of Central Florida with a double major in Psychology and Interpersonal Communications. She earned a Master's of Science Degree from Troy University in Counseling and Psychology. Darla has been working with children and families for over ten years, including as an elementary school teacher.
Mackenzie Halley, Director, Pediatric Integration Program
Mackenzie is a Licensed Clinical Social Worker who has been working with children, adolescents, and families since 2016. Mackenzie graduated from Florida State University with a Master's degree in Social Work and a Bachelor's degree in Psychology and Creative Writing. Mackenzie has professional training in Cognitive Behavioral Therapy, Motivational Interviewing, Play Therapy, Internal Family Systems, and Art Therapy.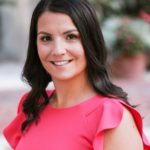 Emily Rubzin, Director, Childhood Trauma Response Program
Emily has an MSW and over tens years of experience working with children and families. She received her Bachelor of Science in Human Services from California State University Fullerton and received her Master's Degree in Social Work from University of Southern California. Emily is certified in Eye Movement Desensitization and Reprocessing (EMDR), Child-Parent Psychotherapy (CPP), Trauma Focused Cognitive Behavioral Therapy (TF-CBT), and Play Therapy.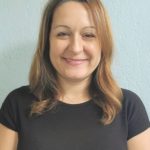 Tauna Baker, Clinical Director, Child First Program
Tauna is a Licensed Clinical Social Worker with over twenty years of experience working with children. She received a Bachelor of Science in Sociology from Emporia State University and a Master's Degree in Social Work from University of Kansas. Tauna has primarily worked child welfare, including with Florida's Early Childhood Court, and in the field of Infant Mental Health. She has training in a variety of models, including CPP and Circle of Security.
Clinical and Program Supervisors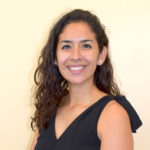 Stephanie De La Cruz, Clinical Supervisor
Stephanie is a Licensed Mental Health Counselor who received her Bachelor of Arts degree in Psychology at Boston University, and then completed her Master's of Science in Counseling Psychology at Northeastern University. Stephanie has advanced trauma training and certification in numerous evidenced-based treatment models including EMDR, PCIT, Play Therapy, TF-CBT, and CPP.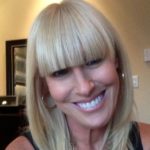 Anne Holland Brown, Psychologist
Anne is a licensed psychologist with a Ph. D. in psychology from the University of Pennsylvania and over twenty-six years of mental health experience working with children who have experienced abuse and trauma. Anne has served in many roles, including: clinician, psychological and forensic evaluator, program director, clinical supervisor, researcher, and victim activist. For many years, she served as Director of Trauma Services for a children's agency in Philadelphia.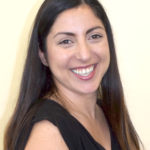 Nida is a Licensed Mental Health Counselor, National Certified Counselor, and Registered Play Therapist (RPT) who has worked with children and families since 2010. Nida received her Master's in Mental Health Counseling from Nova Southeastern University and has training in Child-Centered Play Therapy (CCPT), Group Play Therapy, Infant Mental Health, Child-Parent Psychotherapy (CPP), EMDR, and Trauma-Focused Cognitive Behavioral Therapy.