Community Capacity Building
There is an urgent need to address the problems of traumatized, abused and neglected children as well as the need for trained professions able to recognize this trauma and intervene effectively. 
If emotional and behavioral issues are not addressed in the early years, they are likely to develop into more serious problems later in life  - in some cases having serious consequences for early learning, social competence, and lifelong physical health.
For society, many costly problems, ranging from the failure to complete high school to incarceration to homelessness, could be dramatically reduced if attention were paid to improving children's environments of relationships and experiences early in life.
A part of our mission is providing training...from early childhood professionals to teachers, police officers, nurses, pediatricians, and social workers...we are building the capacity of Palm Beach County to meet the social-emotional needs of young children impacted by trauma and toxic stress.
Workshops and Training
Young children's mental health is dependent on their relationships and interactions with caregivers and important adults in their lives.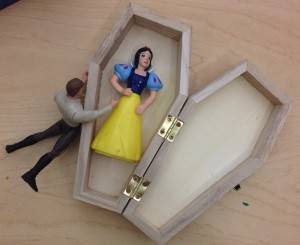 Parents, teachers, and professionals who work or interact with young children must understand how to promote their social-emotional, how trauma and toxic stress disrupts healthy development, and effective strategies for working with children who are living in toxic environments.
It is Up to Our Entire Community to Make a Difference. 
Building resilience for babies and young children in Palm Beach County is a community-wide effort...this work is not about one program, one agency, or one system. With funding from the Quantum Foundation, we launched our Fighting ACEs (Adverse Childhood Experiences) Initiative - bringing partners and systems together to start working on making sure our community is using a trauma-informed approach with children. Learn more about Adverse Childhood Experiences and Fighting ACEs in Palm Beach County.
Learn More About the Latest Research and Interventions.
Our Institute for Clinical Training offers workshops for social service agencies, teachers, early childcare workers, police officers, legal professionals, medical professionals, clinicians, and families. In addition to workshops, we offer multi-day intensives, follow-up consultation, and online training through weLEARNplay. Visit our Calendar of Events for information about upcoming workshops.
Interested in getting your staff trained? Contact Us to learn more about our workshops on ACEs, Toxic Stress, Trauma-Informed Care, Impact of Violence on Children, Infant Mental Health, and Play Therapy.
Accredited for Continuing Education Units (CEUs)
Participants in our workshops can receive CEUs for licensure in the state of Florida. The Center for Child Counseling is approved by the Florida Board of Licensed Clinical Social Workers, Licensed Marriage & Family Therapists, and Licensed Mental Health Counselors: Provider #50-11511. We are also an approved provider of Play Therapy Continuing Education. APT Approved Provider #09-263.
If you are interested in our Internship Program, please email us or call (561) 244-9499 for more information. There is an application and interview process to become a clinical intern.
Early Childhood Mental Health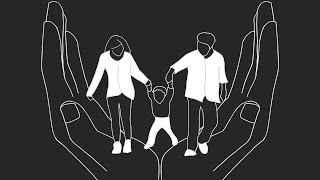 Early Childhood Mental Health
Science tells us that the foundations of sound mental health are built early in life. Early experiences—including children's relationships with parents, caregivers, relatives, teachers, and peers—interact with genes to shape the architecture of the developing brain. Disruptions in this developmental process can impair a child's capacities for learning and relating to others, with lifelong implications.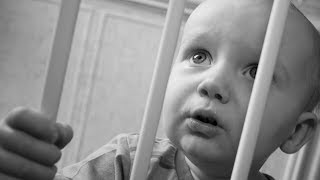 The Science of Neglect
Extensive biological and developmental research shows significant neglect—the ongoing disruption or significant absence of caregiver responsiveness—can cause more lasting harm to a young child's development than overt physical abuse, including subsequent cognitive delays, impairments in executive functioning, and disruptions of the body's stress response. This edition of the InBrief series explains why significant deprivation is so harmful in the earliest years of life and why effective interventions are likely to pay significant dividends in better long-term outcomes in learning, health, and parenting of the next generation.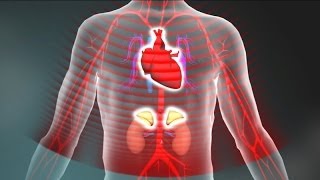 Toxic Stress Derails Healthy Development
Learning how to cope with adversity is an important part of healthy development. While moderate, short-lived stress responses in the body can promote growth, toxic stress is the strong, unrelieved activation of the body's stress management system in the absence of protective adult support. Without caring adults to buffer children, the unrelenting stress caused by extreme poverty, neglect, abuse, or severe maternal depression can weaken the architecture of the developing brain, with long-term consequences for learning, behavior, and both physical and mental health.
Learn With Us
At the Center for Child Counseling, we specialize in Infant and Early Childhood Mental Health, Play Therapy, and Trauma.
Our therapists and trainers have a wealth of experience and formal training in an array of evidence-based interventions including EMDR, TF-CBT, Child-Parent Psychotherapy (CPP), Filial Therapy, Play Therapy, and Think:Kids. 
Our workshops are not only informative, but include hands-on experiences to enhance learning. Participants leave with skills and strategies they can immediately implement.
Our interns learn theory and then put it to practice in our Play Therapy rooms in childcare centers and shelters throughout Palm Beach County.