Using the Child's Language: Play
Play is the young child's language and toys are their words. Play helps children make sense of their world, express their feelings, learn new skills, and heal after traumatic events.
Play Therapy is the foundation of our work with children at Center for Child Counseling, underlying all the interventions we use to help children and even teens work through trauma, loss, grief, and other circumstances that impact mental health and well-being.
A wealth of research shows that play expands self-expression, self-knowledge, self-actualization, and self-efficacy. Play relieves feelings of stress and boredom, connects us to people in a positive way, stimulates creative thinking and exploration, regulates our emotions, and boosts our ego (Landreth, 2002). In addition, play allows us to practice skills and roles needed for survival. Learning and development are best fostered through play (Russ, 2004).
What is Play Therapy?
Play Therapy is defined by the Association for Play Therapy (APT) as "the systematic use of a theoretical model to establish an interpersonal process wherein trained Play Therapists use the therapeutic powers of play to help clients prevent or resolve psychosocial difficulties and achieve optimal growth and development." It provides the most effective basis for working with children.
Our 2024 series is coming soon! Click on the links below to learn more about each workshop. Early bird and student discounts are available!
Click each tile below for information or to register for the final in our live 2023 series. 
Online, On-Demand Learning
After registration, you have 30 days to complete the workshop!
Our Credentials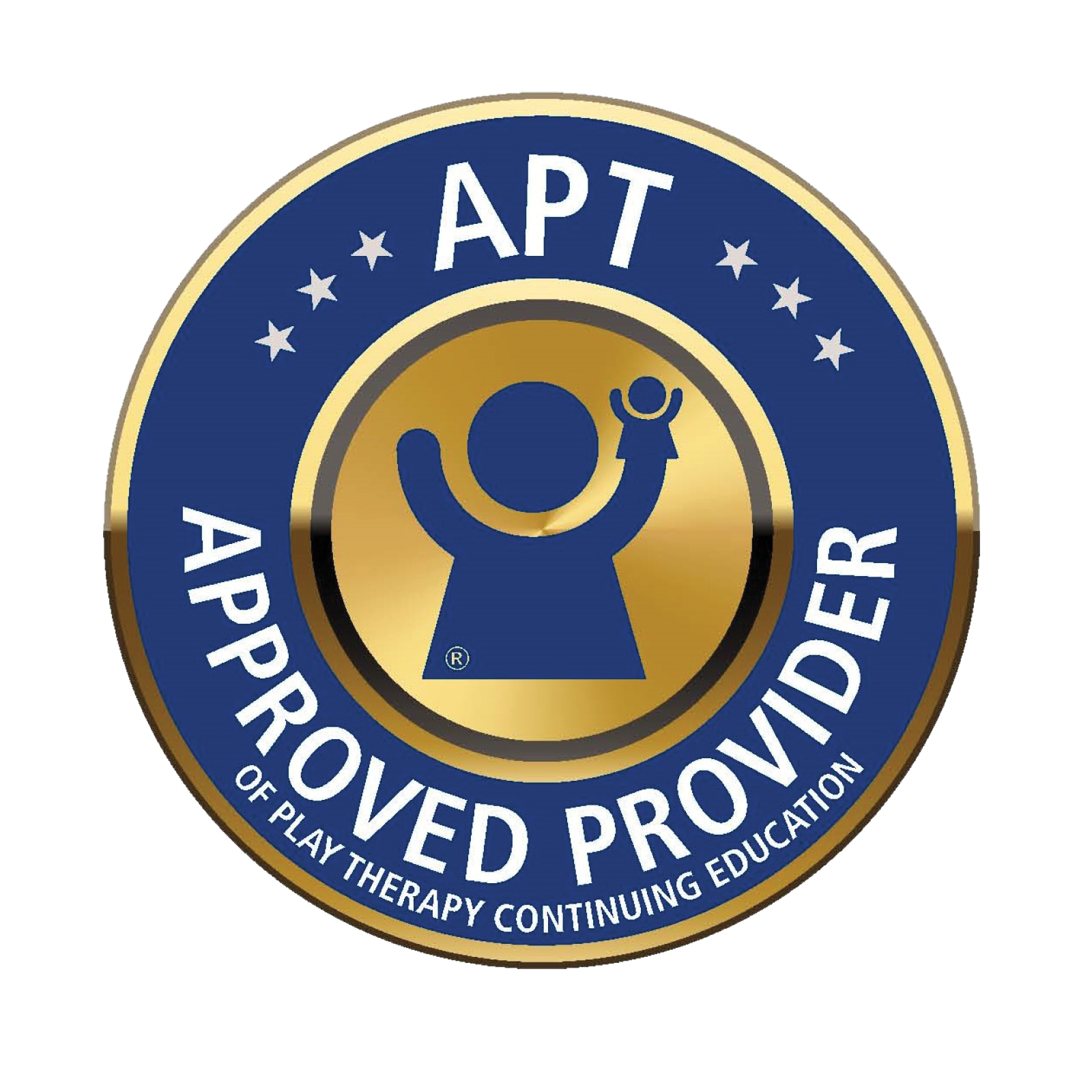 Center for Child Counseling is an approved provider of Play Therapy Continuing Education through the Association for Play Therapy, which has developed policies, standards, and the credentialing for the practice of Play Therapy.
Our staff and trainers are credentialed, well-trained, and have access to the most recent research and interventions in play.
APT Approved Provider #09-263.