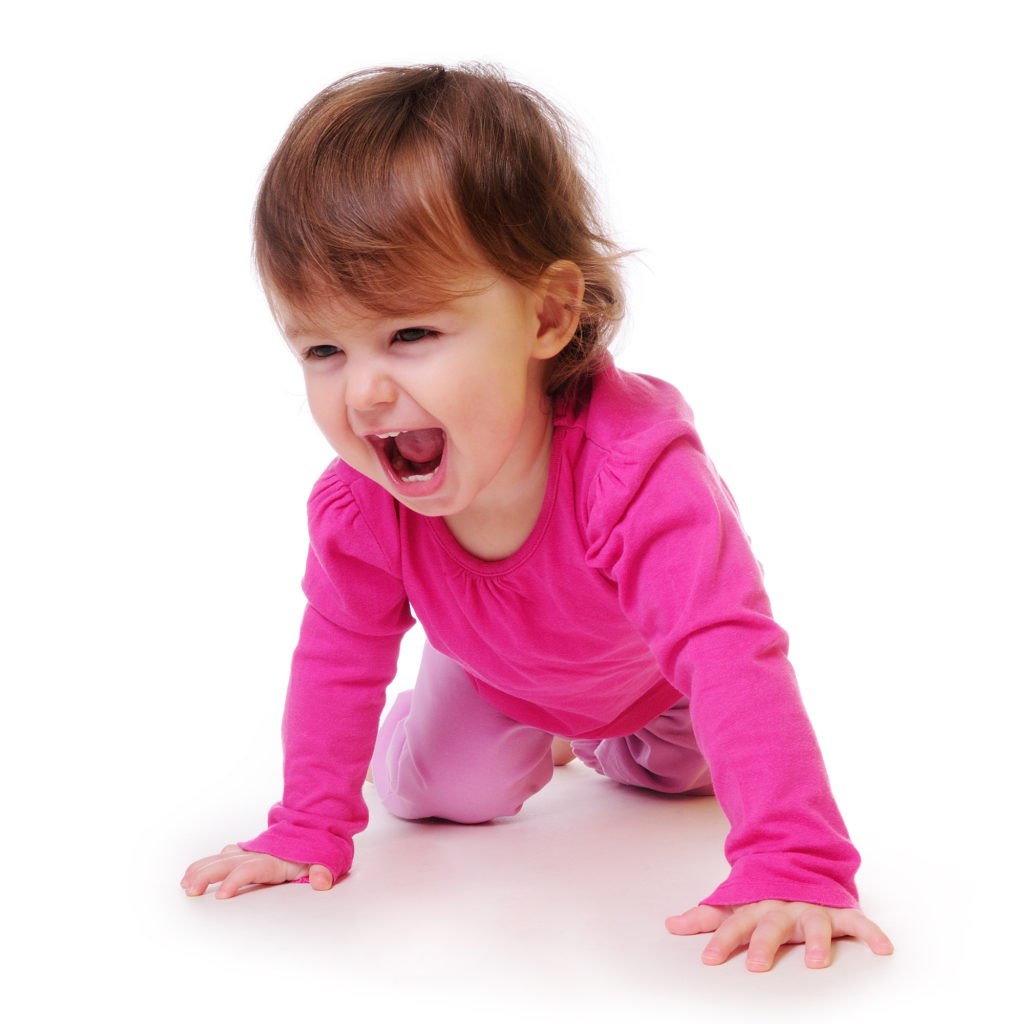 Infant and Early Childhood Mental Health has been the foundation of the Center for Child Counseling's mission in Palm Beach County since being founded in 1999. We focus on the youngest children in our community because research shows that this period of life (prenatal to age 6) provides the foundation for health and learning throughout the lifespan.
Our programs and expertise is grounded in research about early brain development and the impact of adversity and trauma on development. Violence and abuse in the earliest years of life are forms of "toxic stress" that can fundamentally change the developing brain.
Secure, stable, supportive relationships between children and caring adults in the family and community contribute significantly to children's healthy brain development by buffering the brain from the damage due to high stress while simultaneously creating environments that promote healthy social-emotional, cognitive, and health outcomes.
A Brief History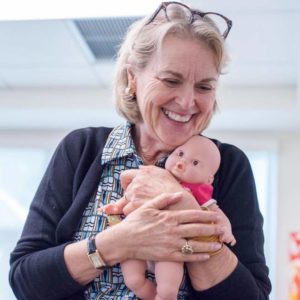 In the late 1990s, Jane Robinson, LMHC, RPT-S, Infant Mental Health Specialist (pictured to the left), recognizing the critical need for mental health programs for very young children, founded the organization. In childcare centers, children's excessive behavioral problems were overwhelming teachers who needed effective ways to help them, other than expulsion. Beginning as an all-volunteer organization, Center for Child Counseling provided Play Therapy in childcare centers in high-risk neighborhoods, with concurrent workshops for teachers focused on teaching effective strategies for handling disruptive behaviors, primarily as a result of trauma and adversity. As the organization acquired funding, the Childcare and Community Social and Emotional Wellness (CCSEW) Program, with multilayered services, was formally developed in 2004 to meet numerous needs revealed from feedback and program evaluation data. Over the past thirteen years, the program has been expanded to include multiple interventions for mental health services: infant mental health consultation, individual and group therapy for children, family therapy, teacher and parent education, home visits, and individual counseling for teachers and parents.
Recognizing the need for a qualified workforce, with mental health professionals who have the clinical skills needed to work with babies and young children, the Center for Child Counseling developed the Institute for Clinical Training in 2006. This helped close a critical gap in Palm Beach County for professional practice as most graduate students receive little of no education and clinical experience for the 0-6 population. In addition to an internship program and clinical supervision, the Institute offers extensive training on Social-Emotional Wellness for Young Children, Infant Mental Health, Play Therapy, Impact of Trauma on Brain Development, Adverse Childhood Experiences, and other related topics for professionals throughout Palm Beach County and beyond.
In 2013, the Child and Family Center was opened in Palm Beach Gardens, providing a safe space for children and families to receive counseling and support for mental health concerns related to grief, abuse, trauma, and general mental health. The organization was approved by ChildNet, the School District of Palm Beach County, and Medicaid as a service provider, significantly expanding the scope of services. In response to Palm Beach County's request for proposals, Boys Town South Florida, Center for Child Counseling, Families First of Palm Beach County, NAMI of PBC, and FAU Community Health Center developed the Children's Behavioral Health Collaborative (CBHC) to improve the system of care for children experiencing mental health problems.
Over the past eighteen years, the Center for Child Counseling has been recognized for excellence in programming, including being the recipient of the 2005 National Easter Seals Award of Excellence and the 2008 Blue Foundation Sapphire Award. We have published "A Way of Being with Children: Managing Feelings and Behaviors in the Classroom and Beyond," a manual used to provide teachers and caregivers with a model for effectively responding to children's behavioral concerns. The organization is a Platinum-level Guidestar Exchange recipient and a Top Rated Nonprofit through Great Nonprofits each year since 2012, showing our commitment to transparency and excellence as an organization.
Our Approach
Why focus on early childhood? 
Our organization has been working on prevention and early intervention efforts for babies and young children exposed to toxic stress for the past eighteen years. A staggering 1 in 4 children live in poverty in Palm Beach County, putting them at risk for an array of experiences that can actually change the architecture of the developing brain. Our organizational model aims to fill critical gaps in the system of care to address an urgent need.
The youngest children in our community are disproportionately exposed to potentially traumatic experiences, many of which involve violence. The first year of life is the single most dangerous period of childhood when it comes to the risk of death from abuse or neglect. Although some children are more resilient than others, the effects of trauma experienced in the earliest years can be evident at later ages, impacting physical and emotional health throughout the lifespan.
At the Center for Child Counseling, we have implemented and developed research-based programs that provide effective interventions for children exposed to trauma, abuse, and other forms of toxic stress in early childhood.