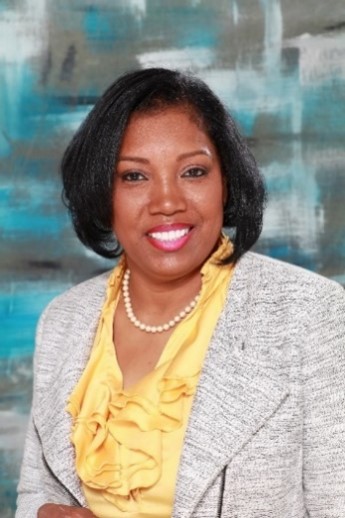 Chair, Eugenia Millender, Ph.D. is a psychiatric nurse practitioner who is currently an Associate Professor and Graduate Coordinator within the Psychiatric Mental Health NP Certificate Program at Florida State University College of Nursing. Her areas of expertise include stress, trauma, and diabetes that is often expressed among minority groups and under-served populations in the United States.
Dr. Millender has published several papers that describe the mental health and substance use among minorities in South Florida. Her work has helped to illuminate important facts about morbidity and mortality among minority populations. Work with vulnerable populations has taken Dr. Millender to Haiti, Panama, and Peru where she and others provided comprehensive health care for individuals and communities.
Dr. Millender is interested in working with community-based organizations around the efficacy of mental health, community trauma, and diabetes. In addition, she is bilingual in Spanish and English. She brings a wealth of experience and passion to the Center for Child Counseling Board of Directors, including expertise in community-level trauma and and Telehealth. In addition to her role on the Board of Directors, Dr. Millender also serves on the organization's Data Committee.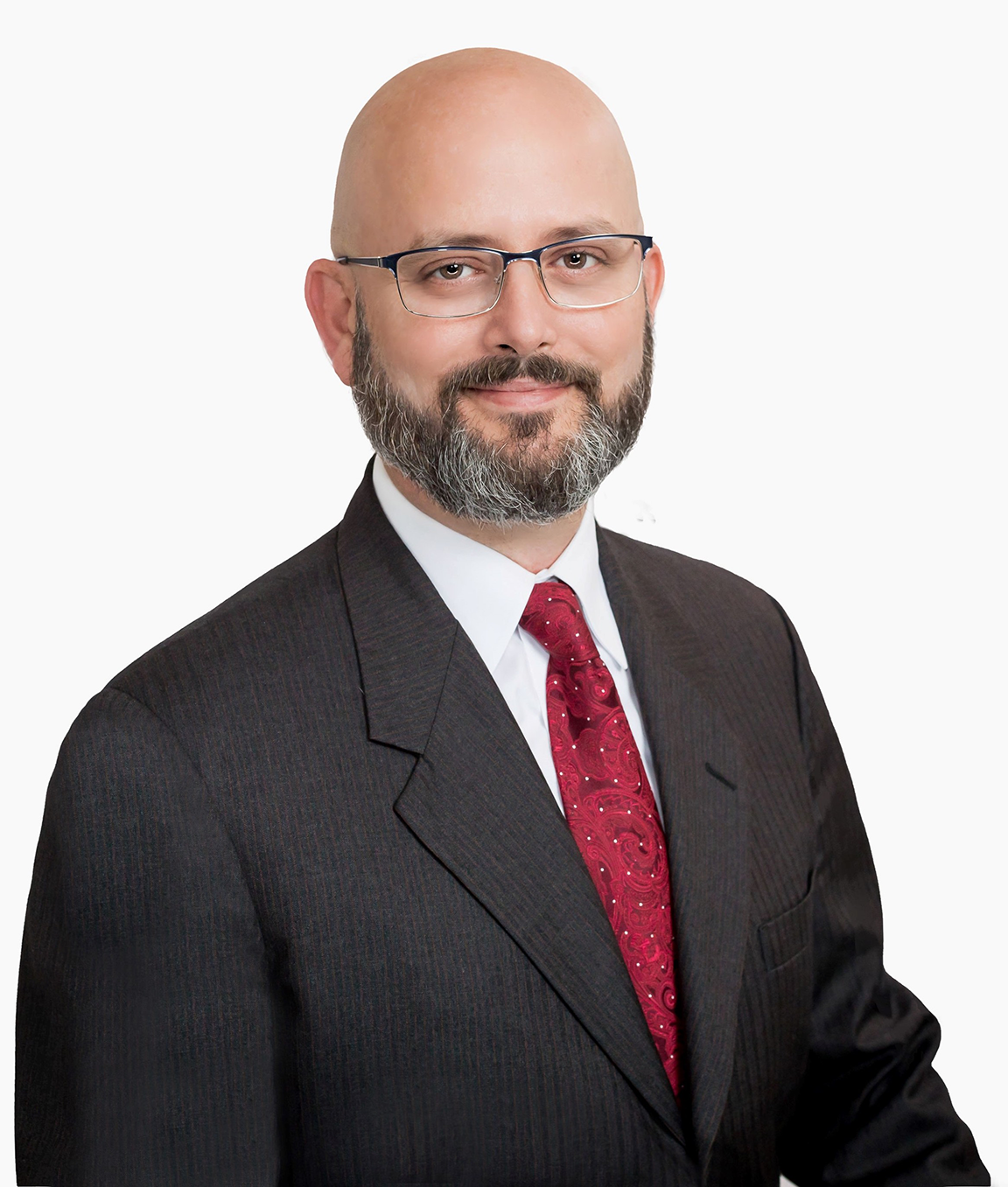 Vice Chair, Eddie Stephens is a Board Certified Marital and Family Attorney at Stephens & Stevens, PLLC. With offices in West Palm Beach, the firm serves clients throughout the Palm Beaches. With 25 years of litigation experience, Eddie specializes in high-conflict matrimonial law. He has earned the AV Preeminent™ Peer Review Rating by Martindale-Hubbell, a professional rating indicating the highest ethical standards and professional ability, and has been selected for inclusion in Best Lawyers in America, a peer-review publication recognizing the top 4% of attorneys in the country.
In addition to practicing family law, Eddie is an author, lecturer, and community leader who supports a number of local civic and charitable organizations including Center for Child Counseling, Leadership Palm Beach County, Kelsey Cares, Delta Sigma Pi, Kibblez of Love, Inc, and Boy Scouts of America.
Eddie has developed a successful family law practice focused on highly disputed divorces. He is a popular and engaging motivational speaker, most recently presenting to over one hundred community leaders at Center for Child Counseling's Lead the Fight event. His personal motto is "Do Something that Matters," and in that spirit, he brings a passion for inspiring others along with his own personal childhood experiences overcoming adversity to his work at the organization. His hobbies include cooking, yoga, camping and spending time with his family. Eddie is happily married to Jacquie and has two children, Christopher and Matthew, and they all call Palm Beach, Florida home.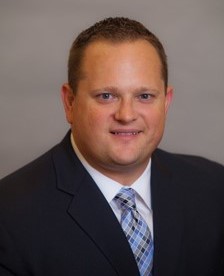 Treasurer and Secretary, Jeffrey Petrone, Managing Director for SageView Advisory Group's Florida office, helps clients navigate the challenges of managing retirement plans including 401(k) plans, 403(b) plans and various other defined contribution and defined benefit plans. His responsibilities include advising clients on plan design, compliance, and in-depth investment consulting issues. Prior to joining SageView, Jeff made significant contributions to the employee benefits and retirement practices of Mercer in Florida. He began his career with the financial planning division of Citigroup in West Palm Beach, Florida. Jeff graduated from Villanova University with a B.S. degree in Finance and holds various securities registrations.
Throughout his career, Jeff has been recognized as a leader by several organizations. In 2014, Jeff was recognized in NAPA's "Top 50 under 40." In 2010, Jeff was recognized by 401k Wire as one of the "300 Most Influential Advisors in Defined Contribution" and named as one of the Top 100 Retirement Plan Advisors by PlanAdviser Magazine. The South Florida Business Journal named Jeff as one of the Top 40 Business Professionals in south Florida for 2012. He also regularly speaks at national events.
Jeff is an alumnus of, and continuing participant in, the Leadership Palm Beach County Class of 2010, an adult leadership program that provides the opportunity for leaders to improve their community.  His personal interests include aviation and coaching football.  He lives in Jupiter, Florida with his wife Jodie and two daughters.   Jeff's interest in mental health has grown in recent years.  As a Leadership alumni he's been an advocate for increasing awareness of mental health issues in Palm Beach County.  Seeing the impact that counseling has made with his daughter's sensor processing disorder, Jeff is interested in supporting the Center for Child Counseling as a board member.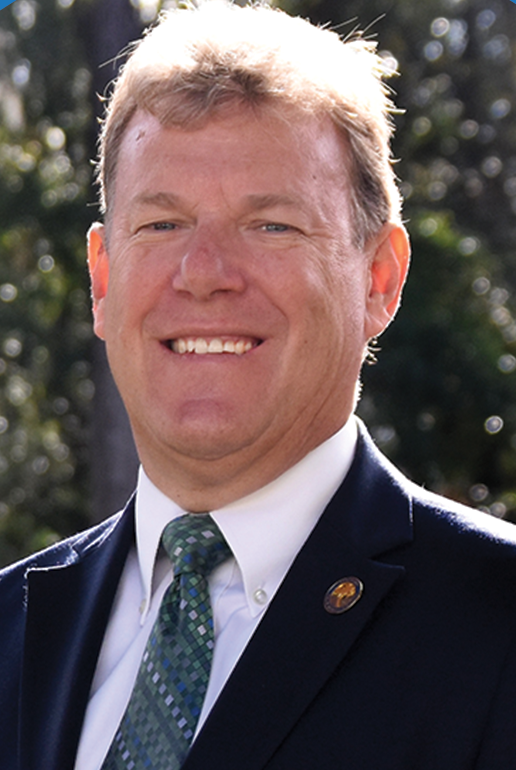 Past Chair, Bill Lynch is a husband, father (natural, foster and adoptive), and grandfather who is committed to his family, and involved with local and professional community organizations. He brings personal experience to the Center for Child Counseling's Board of Directors as his family is involved with and continues to benefit from behavioral health services to address matters close to home.
Bill is a licensed professional engineer working as a Senior Consultant/Vice President with Jones Edmunds and Associates, Inc., a Florida-based consulting firm providing quality, professional services in engineering and environmental sciences. He graduated with a BS in Environmental Engineering from Florida Institute of Technology in 1984, and completed an Advanced Management Program from TSM Business School in 2003.
For the local community in addition to his role with CFCC, Bill is a Leadership Palm Beach County Class 2010 alumnus involved in various initiatives. LPBC brings together leaders from the public, private and nonprofit sectors to build and steward a vibrant, interconnected community. Bill is a Stewardship Council member with BeWellPBC, a local initiative, launched in December 2018, to engage the community's residents, systems and sectors in meaningful ways to address the county's behavioral health needs.
For the professional community, Bill is involved with the Palm Beach County League of Cities, a member and past chair of the Water Resources Committee of the American Council of Engineering Companies-FL Section , a member of the ACEC FL Risk Management Committee, and the Florida Engineering Society Conservation & Environmental Quality Committee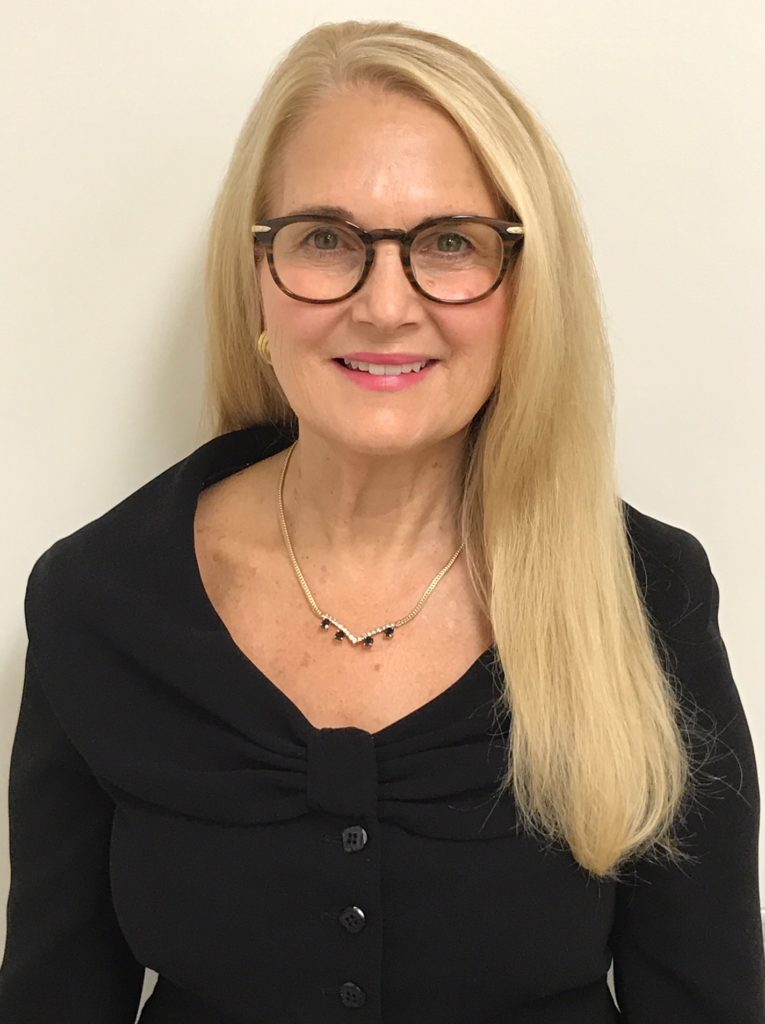 Director and Audit Committee Chairwoman, Madeline Morris, MBA/CPA is a seasoned professional with a 40-year proven track record of assisting clients. Her areas of focus have been in the enhancement of Corporate Governance, designing and implementing effective risk focused reporting, regulatory, compliance and internal control policies and processes.  She is a recently retired Managing Director from Deloitte LLP.
Madeline's depth and breadth of knowledge is demonstrated through her outstanding commercial success and leadership. She served as a Managing Director at Deloitte until her retirement in 2016. She led many of the largest and most complex Global Financial Institutions programs, assisting clients in the enhancement of their Corporate Governance, designing and implementing effective risk focused reporting from operations through to the Board of Directors. As one of the firms' leaders in Regulatory Readiness services, Madeline assessed and implemented Sarbanes-Oxley, JSOX, Capital Planning and Analysis, Bank Holding Company Transformation for many fortune 500 companies. In addition, she has effectively led Merger Integration and Divestiture activities all grounded in the disciplines of Internal Controls. Madeline's primary clients have been Boards of Directors, Audit and Risk Committees, and Senior Management.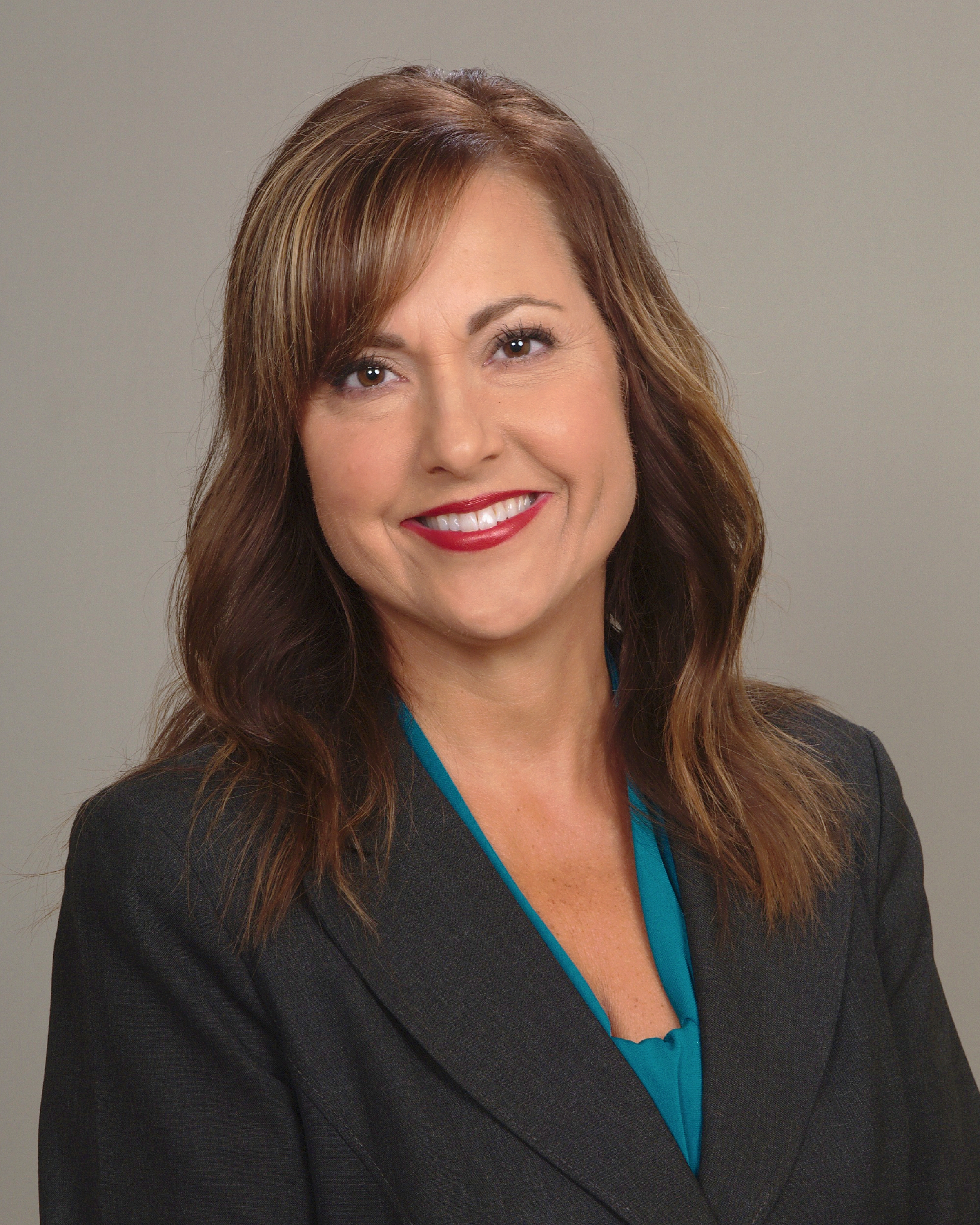 Director, Jennifer Hume Rodriguez has been in the banking industry for over twenty-five years.  She grew up in Malvern, PA a suburb of Philadelphia and attended Penn State University where she received a BA in Liberal Arts. Upon graduating college in 1989, Jennifer chose to move to Florida, first to Jacksonville and then to the West Palm Beach area in 1990.  She has been a resident of Palm Beach County for twenty-nine years.
Jennifer's banking career began in 1994 with a small community bank and she enrolled in graduate school in 1995 going part-time in the evening for an MBA at Palm Beach Atlantic University. Jennifer graduated with a Master's in Business Administration in Dec of 1998. Over the past twenty-five years, Jennifer has worked for both large and small banks – First Bank of Florida, Bank of America, Fidelity Federal Bank & Trust, First Southern Bank, PNC, FCB and is now with First Republic Bank where she is the Sales and Service Manager the Palm Beach Gardens Private Banking office.
Jennifer is a graduate of Leadership West Palm Beach class of 2018, and an active member of Executive Women of the Palm Beaches.  She also sits on the Business Advisory Council for Palm Beach State College Lake Worth Campus. Jennifer is married to her husband of twenty-five years and they live in the Acreage.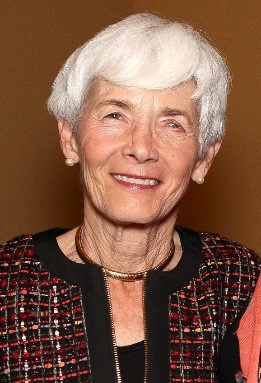 Director, Patsy Mintmire, MSW is a retired clinical social worker with 50 years of experience in child welfare.  Her professional career began in Boston where she worked in one of the oldest child welfare agencies in the United States. Boston Children's Service was, over decades, the merger of 13 agencies that served diverse populations throughout the state. The agency was a pioneer developing innovative services for children and families. She relocated to Florida in the late 1980's and sought out volunteer opportunities.
Patsy was introduced to Jane Robinson when CCC was in its infancy (and named All 'bout Children) and immediately become a supporter and advocate that continues to today. She volunteered al AVDA and was a Guardian Ad Litem for 15 years. She has volunteered at Planned Parenthood for many years beginning as a clinic counselor, later serving on the Board and as its chairperson. In addition, Patsy has served as a board member of the Town of Palm Beach United Way on the Allocations Committee.
Patsy is married and between them, she and her husband have four children, and 8 grandchildren, living from coast to coast.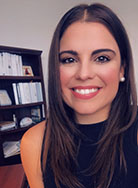 Director, Jennifer Ferriol serves as the Director of Housing and Community Development for the City of West Palm Beach. In her current role, she is responsible for overseeing the planning, implementation, and long term compliance of all affordable and workforce housing developments in the City. She oversees the establishment and delivery of various community and social service activities including homeless services as well as programs to assist seniors, at-risk youth, and other vulnerable populations. Jennifer also manages all City real estate transactions and community engagement efforts. Previously, she worked for a private consulting firm providing project assessment and development, planning, and technical assistance to dozens of local governments and non-profit and for-profit agencies.
Jennifer received her undergraduate degree in Public Administration from Barry University in Miami, FL. She is a graduate of Leadership West Palm Beach, Class of 2018, and has volunteered on many community efforts including organizing the Chamber of Commerce of the Palm Beaches' 2019 Mayoral Debate.  In September 2020, Jennifer was named the 2020 Young Professional of the Year at the Annual Business Awards by the Chamber of Commerce.
Jennifer relocated to Miami at the age of 7 after her family fled their native home of Cuba due to the many injustices they faced in the communist country. She has teenage daughter, Britney, who was born when Jennifer was 17 years old.  Jennifer hopes her journey can influence others to defy the odds and not allow social stigmas and statistics to hinder their ability to reach their utmost potential.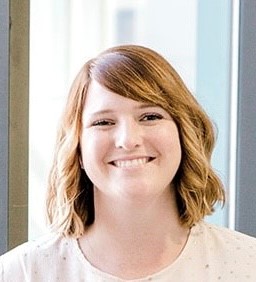 Director, Bailey Hughes is a wife, mother, and former special educator for the Palm Beach County School District. Over the last 5 years, Bailey and her husband fostered 23 children and adopted 4 of those children. Through this process, Bailey has seen the deep trauma that children within Palm Beach County are experiencing on a daily basis and has personal experience with seeing how mental health can affect not only a child but their family.
Through play therapy, psychiatric services, and community help, Bailey has been a part of a child's healing from the immense trauma that can sometimes take place in a child's life. Before becoming a foster parent Bailey was a special education elementary teacher at a Title 1 school in a self-contained Emotional Behavioral Disabilities unit. Working with some of the most vulnerable and hurting children Bailey saw how desperately the mental health world for children was lacking. She found success in helping these children by educating herself, watching her peers, and listening to parents who found themselves in the depths of their child's mental health struggles. She successfully was able to advocate for services, change of school or classroom placement, and assist families over her years as a teacher.
While no longer in the classroom, Bailey still finds herself advocating on a daily basis. Whether she is supporting a fellow foster or adoptive family in the trenches with their child, or fighting for her own children, she has seen how much just being a voice for someone in a time of need can mean.
President & Chief Executive Officer, Renée E. Layman, MS, LMHC
Renée E. Layman, MS, LMHC is a Licensed Mental Health Counselor with over twenty-seven years of experience in mental health. In her various leadership roles, Renée has been a passionate advocate for child and family health, racial equity, and bringing high quality prevention and trauma-informed services and solutions for some of the most pressing issues facing vulnerable children, families, and communities.
In addition to her experience in the nonprofit sector, Renée has successfully worked with children and families in private practice, specializing in childhood trauma, loss, and developmental difficulties utilizing Play and Equine Assisted Therapies. She has training in a wide array of evidence-based interventions including Filial Therapy, EMDR, Trauma-Focused Cognitive Behavioral Therapy, and Child-Parent Psychotherapy.
In recognition of her work, Renée received Delta Sigma Theta Sorority's Women of Excellence: Health & Wellness Award in 2011, the Hats Off Nonprofit Executive of the Year Award in 2017, and is the 2021 recipient of the Women in Leadership Award (WILA) from Executive Women of the Palm Beaches. She serves on the Board of Directors of the Florida Network of Youth and Family Services, Florida Association for Infant Mental Health and is Board President of the Nonprofit Chamber of Palm Beach County. She is a graduate of Leadership Palm Beach County's Class of 2010 and Leadership Florida's Cornerstone Class of XXXVI. Renée was born and raised in the Bahamas, coming to the USA to earn a Bachelor of Arts in Psychology from Florida Atlantic University, Master's Degree in Mental Health Counseling from Nova Southeastern University. She lives with her family in Palm Beach Gardens.
Advisory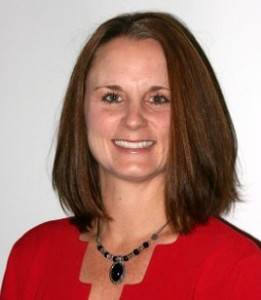 Medical Consultant, Shannon Fox-Levine, MD has been a pediatrician in Palm Beach County since 2003 at Palm Beach Pediatrics, where she is a managing partner. Dr. Fox-Levine received her medical degree from the University of Maryland at Baltimore and trained in Pediatrics at NYU/Bellevue Hospital in Manhattan. She has always had a special interest in development and behavior in children.
As the current President of the Palm Beach County Pediatric Society, one of her long-term goals is to bridge the gap in the continuity of care of children with mental health issues between therapists and the county's pediatricians. She is also involved in improving the screening process of children for mental health issues by pediatricians, serving as a leader in this effort. Dr. Fox-Levine lives in Wellington with her husband and two sons.