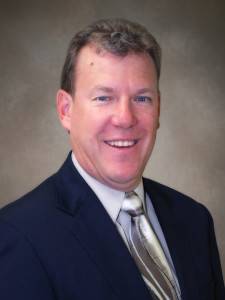 Chair, Bill Lynch is a husband, father, and grandfather who is committed to his family, and involved in local and professional community organizations. He brings personal experience to The Center for Child Counseling's Board of Directors as his family is involved with and continues to benefit from social agency services to address matters close to home.
Bill is a licensed professional engineer in private practice and a Practice Leader with GEI Consultant, Inc. He graduated with a BS in Environmental Engineering from Florida Institute of Technology in 1984, and later completed an Advanced Management Program from TSM Business School in 2003.
In the local community, Bill serves as a Governing Board Member of Leadership Palm Beach County, and co-chair of LPBC's Leadership Engage Program. LPBC brings together leaders from the public, private and nonprofit sectors to build and steward a vibrant, interconnected community. In the professional community, he currently serves as chair of the Florida Institute of Consulting Engineers Water Resources Committee, and a Member of the Florida Engineering Society Conservation & Environmental Quality Committee.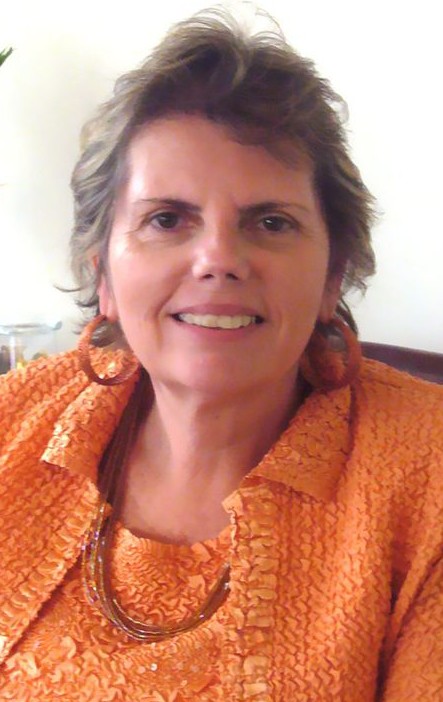 Treasurer, Trudy Crowetz, CPA is the Senior Vice President of Finance of Operations for United Way of Palm Beach County, responsible for the day-to-day internal operating, while ensuring sound financial management. She brings more than twenty years of experience in finance, administration and human resources, with an emphasis on nonprofits to the Center for Child Counseling. Previously, she was the CFO to the Boys & Girls Clubs of Palm Beach County. She is also a member of Executive Women of the Palm Beaches and in 2013 volunteered as an income tax preparer for United Way's Volunteer Income Tax Assistance (VITA) Program.
Born in New Jersey, Ms. Crowetz has lived in Florida since the age of 4. She grew up in Greenacres and received a math award when she graduated from John I. Leonard High School. She has a B.S.B.A. in accounting from Florida Atlantic University; B.A. in mathematics and computer information systems from Greenville College in Illinois; and Florida CPA license since 2001. She has been married for twenty-six years to Alan Crowetz and has two children, Alan, Jr. (AJ) and Alicia.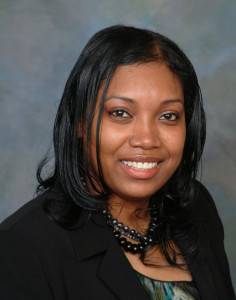 Vice Chair, Eugenia Millender, Ph.D. is a psychiatric nurse practitioner who is currently the Clinical Director for the FAU Community Center and Diabetes Education and Research Center location in West Palm Beach.  Her area of expertise and the focus of her research program is in stress, trauma, and diabetes that is often expressed among minority groups and under-served populations in the United States.
Ms. Millender has published several papers that describe the mental health and substance use among minorities in South Florida. Her work has helped to illuminate important facts about morbidity and mortality among minority populations. Work with vulnerable populations has taken Mrs. Millender to Haiti, Panama, and Peru where she and others provided comprehensive health care for individuals and communities. Eugenia is interested in working with community-based organizations around the efficacy of mental health and diabetes. In addition, she is bilingual in Spanish and English.  She brings a wealth of experience and passion to the Center for Child Counseling Board of Directors.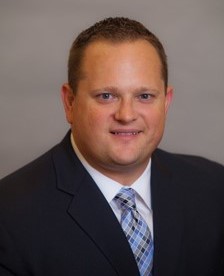 Jeffrey Petrone, Managing Director for SageView Advisory Group's Florida office, helps clients navigate the challenges of managing retirement plans including 401(k) plans, 403(b) plans and various other defined contribution and defined benefit plans. His responsibilities include advising clients on plan design, compliance, and in-depth investment consulting issues. Prior to joining SageView, Jeff made significant contributions to the employee benefits and retirement practices of Mercer in Florida. He began his career with the financial planning division of Citigroup in West Palm Beach, Florida. Jeff graduated from Villanova University with a B.S. degree in Finance and holds various securities registrations.
Throughout his career, Jeff has been recognized as a leader by several organizations. In 2014, Jeff was recognized in NAPA's "Top 50 under 40." In 2010, Jeff was recognized by 401k Wire as one of the "300 Most Influential Advisors in Defined Contribution" and named as one of the Top 100 Retirement Plan Advisors by PlanAdviser Magazine. The South Florida Business Journal named Jeff as one of the Top 40 Business Professionals in south Florida for 2012. He also regularly speaks at national events.
Jeff is an alumnus of, and continuing participant in, the Leadership Palm Beach County Class of 2010, an adult leadership program that provides the opportunity for leaders to improve their community.  His personal interests include aviation and coaching football.  He lives in Jupiter, Florida with his wife Jodie and two daughters.   Jeff's interest in mental health has grown in recent years.  As a Leadership alumni he's been an advocate for increasing awareness of mental health issues in Palm Beach County.  Seeing the impact that counseling has made with his daughter's sensor processing disorder, Jeff is interested in supporting the Center for Child Counseling as a board member.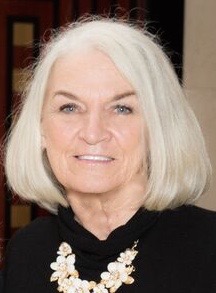 Gail Kleinert began her career in the nonprofit arena more than forty years ago. As a seasoned manager with years of diversified and documented contributions in development and not-for-profit management, she offered a well-rounded diverse background to the agencies she worked with.  In time, she began to be considered as an NPO generalist.  She has worked with business groups, socialites, large foundations, and ethnic groups to increase support for organizations and promote successful fundraising projects and events.
As an administrative professional, she has led, inspired, supervised, and trained both employees and volunteers in various private and not-for-profit environments.  As an entrepreneur, she developed two of her own businesses, enjoying both the hands on aspects of a small business as well as the challenge of growing a profitable business. 
"I am so excited and honored to be a part of this incredible impact organization.  As someone who suffered personal familiarity with an Adverse Childhood Experience, I understand the importance of the work of the team at Center for Child Counseling and am so humbled to be able to help children get past those experiences and offer them a chance to heal."
Advisory Committee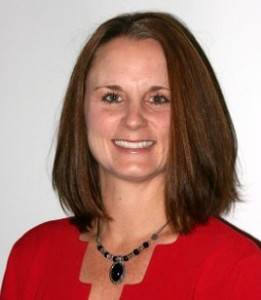 Medical Consultant, Shannon Fox-Levine, MD has been a pediatrician in Palm Beach County since 2003 at Palm Beach Pediatrics, where she is a managing partner. Dr. Fox-Levine received her medical degree from the University of Maryland at Baltimore and trained in Pediatrics at NYU/Bellevue Hospital in Manhattan. She has always had a special interest in development and behavior in children.
As the current President of the Palm Beach County Pediatric Society, one of her long-term goals is to bridge the gap in the continuity of care of children with mental health issues between therapists and the county's pediatricians. She is also involved in improving the screening process of children for mental health issues by pediatricians, serving as a leader in this effort. Dr. Fox-Levine lives in Wellington with her husband and two sons.