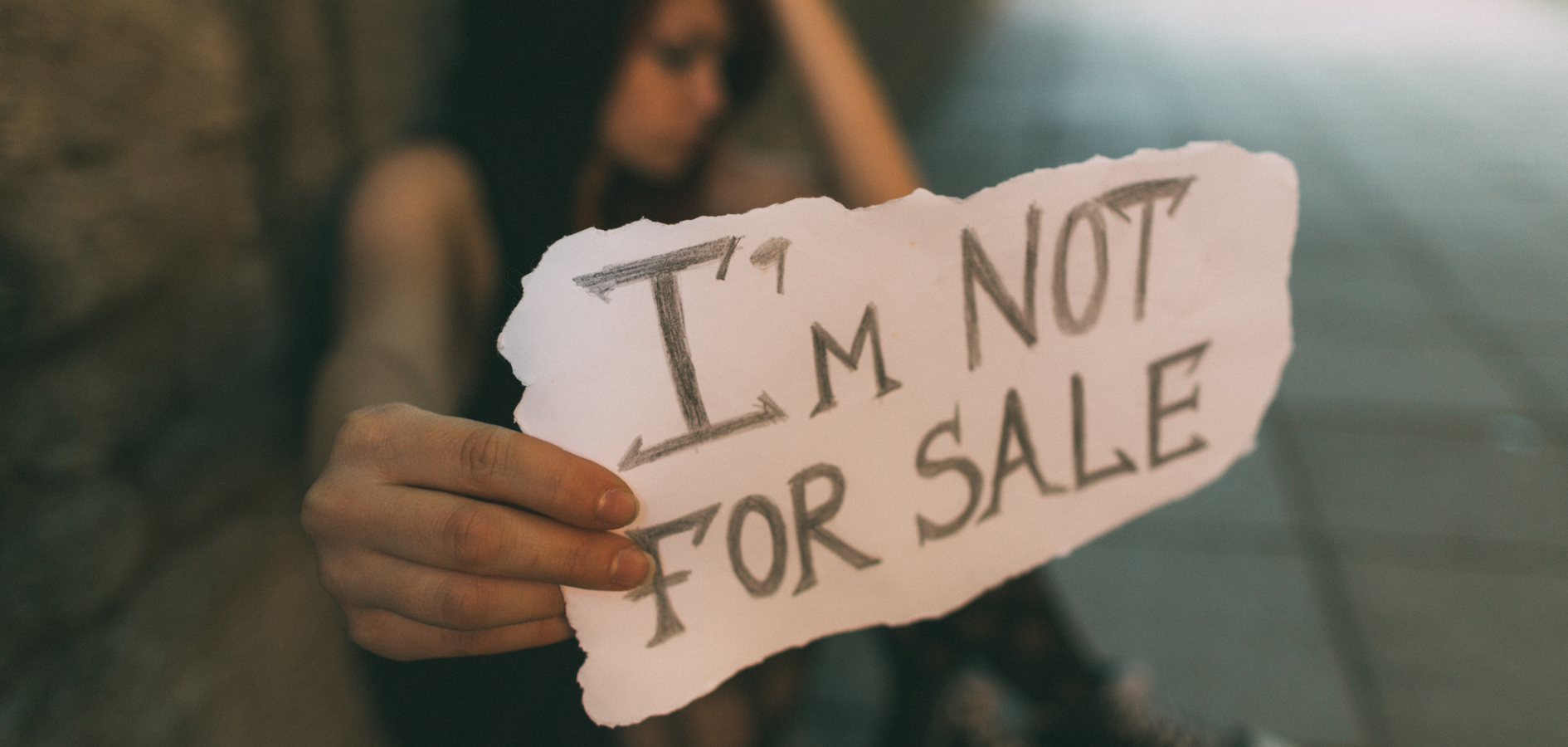 By Cherie Benjoseph, MSW, LCSW, Child Safety Expert, Director of National Outreach
People often dismiss human trafficking as either something that occurs in other countries or as too big an issue to battle. Or they tell themselves, "This couldn't happen in my community, and especially not in my family." Sadly, they are wrong. Each of us needs to recognize that children of all ages, wherever they live, are vulnerable to trafficking, particularly sex trafficking, especially children who already have a history of child sexual abuse and other trauma.
Listed below are the primary risk factors that make some children more vulnerable to trafficking:
lack of personal safety
isolation
emotional distress
homelessness
poverty
family dysfunction
substance abuse
mental illness
learning disabilities
developmental delays
childhood sexual abuse
promotion of sexual exploitation by family members or peers
lack of social supports
How to protect our kids? Simply put, we can protect our children by becoming more knowledgeable about child sex trafficking and child sexual abuse.
What's the difference between the two?
Traffickers groom children both online and in person, just like child sex offenders who target children for abuse. The difference is that a child sex offender molests the child themselves, for their own gratification, while the child trafficker sets the child up to be sexually assaulted by others, for monetary gain.
Horrific to comprehend – but child sex offenders abuse children as young as newborns and on up from there. It is also horrific (and important) to recognize that children can be sex trafficked by their own families, from inside their own homes, while appearing like a typical family. For children recruited by sex traffickers from outside the family the average age of entry into trafficking is 12 to 14.
The grooming process employed by a child sex trafficker and the grooming process used by a child sex offender have many similarities. Each works to build a "trusting" relationship with the child. When offenders and traffickers target very young children they often build a similar relationship with the child's family. The grooming relationship might appear like a friendship, mentorship, or, for teens, it might look like a boyfriend/girlfriend relationship. (Remember that 90% of the time, a child is harmed by someone they and/or their family know and trust.) For children who are trafficked, the traffickers themselves and other people who recruit for them are hiding in plain sight, and could even be another student in your child's school.
Watch for the following signs that a child might be being groomed for sex trafficking (or for a child already being trafficked):
New possessions, of unexplained origin. Clothing, excess money, technology.
New friends. As our kids get older, we often take a step back from day to day involvement with those they hang with. This puts our children at increased risk (and vulnerability) of connecting to the wrong group of friends. If you notice new friends, ask questions. Meet them. Be vigilant.
New behaviors. More often late for curfew?, Missing school? These are red flags that something has changed for our children.
New moods and demeanor. Children and teens who are trafficked (and those being sexually abused) often show changes in mood and demeanor. Has your child become angry, withdrawn, anxious, depressed? Has he lost interest in school, activities, or family? Has her eating habits, sleep habits or hygiene habits changed in anyway? These can be signs that a child is struggling with something (including being the object of abuse and/or trafficking) and may need parental and professional intervention.
Unusual items. If you find your child has items such as hotel room keys, fake IDs, new tattoos, etc., those may be red flags, signs that she or he is being groomed or trafficked.
Child sex trafficking is horrific to consider, which can cause parents to shy away from looking for signs or talking with children when signs are evident. Don't make that mistake.
If you suspect a child is being trafficked: call the National Human Trafficking Hotline at 1-888-373-7888 to report a tip or to get help.
If you suspect a child is being sexually abused: call the Childhelp National Child Abuse Hotline at 1-800-422-4453.
For more info on sex trafficking visit www.A21.org and the www.polarisproject.org
Receive Stay KidSafe!™ information and resources in your inbox.