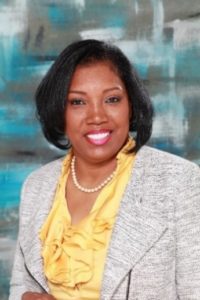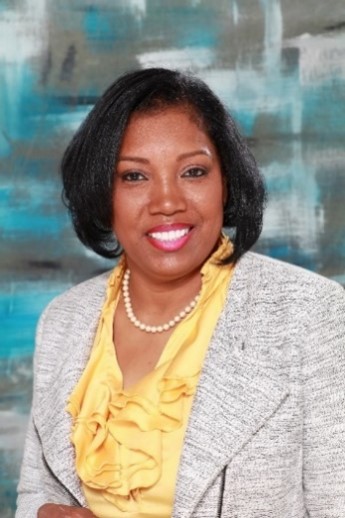 NEWS RELEASE
May 6, 2022
For immediate release
Media contact: Cara Scarola Hansen
Center for Child Counseling Public Relations Counsel
cara@yourmissionmarketing.com
Announcing Dr. Eugenia Millender and Eddie Stephens as Chair and Vice Chair of Center for Child Counseling's Board of Directors
The Center for Child Counseling Board of Directors recently voted in Eugenia Millender, Ph.D., RN as chair and Eddie Stephens, Esq. as vice chair to continue moving the mission of the non-profit agency forward.
Renée Layman, chief executive officer of Center for Child Counseling, stated, "I am incredibly grateful to have Eugenia and Eddie at the helm of the board to help our agency continue to heal the effects of adverse childhood experiences (ACEs) and keep us pushing, innovating, and taking the right risks to bring prevention to the forefront of the fight against ACEs."  
Prior to her induction as Chair of the Board of Directors, Dr. Millender served as the vice-chair since 2013. She brings a wealth of expertise and passion to the Center for Child Counseling Board of Directors, including clinical experience as a psychiatric and mental health nurse practitioner. As a nurse scientist, Dr. Millender researches stress, trauma, and mental health disparities among underserved populations using principals of community-engaged and community-led research. She is co-founder and co-director for the Florida State University Center for Population Sciences for Health Equity and an associate professor at the FSU College of Nursing. 
According to Dr. Millender, "There is no whole health or well-being without mental health.  Serving on the CFCC board connects my passion and mission to increase mental health equity for all with trauma-informed care that is playful,​ healthful, and hopeful."
Stephens has served as a board member since 2016. As a survivor of multiple ACEs, he identifies with CFCC's mission and brings a passion to inspiring children and families to overcome adversity. Stephens is a Board-Certified Family Law Attorney at Stephens & Stevens, PLLC, an author, lecturer, and community leader. One of his significant contributions to CFCC has been his role as director of legal education where he created a monthly Continuing Legal Education (CLE) series in which all of the money supports the non-profit organization. The series started in 2020 and is on its 21st monthly episode. 
"I survived a traumatic childhood; so, I believe in putting resources in fixing these problems much younger. We will have a healthier community and society. It's important to create a trauma-informed community in order to accomplish that goal," commented Stephens on why he serves on the board.
The other members of Center for Child Counseling's Board of Directors include: Jeffrey Petrone, treasurer and secretary; Bill Lynch, past chair; Madeline Morris, director and audit committee chairwoman; Jennifer Hume Rodriguez, director; Patsy Mintmire, director; Jennifer Ferriol, director; Bailey Hughes, director; Renée Layman, president and chief executive officer; Shannon Fox-Levine, medical consultant.  
About Center for Child Counseling:
Center for Child Counseling has been building the foundation for playful, healthful, and hopeful living for children and families in Palm Beach County since 1999. Its services focus on preventing and healing the effects of adverse experiences and toxic stress on children, promoting resiliency and healthy family, school, and community relationships. www.centerforchildcounseling.org
Twitter: @ChildCounselPBC Facebook: @CenterforChildCounseling Instagram: @childcounselpbc
Photo IDs:
001: Eugenia Millender, Ph.D., RN
002: Eddie Stephens, Esq.
Click here to view news release.
###