We're thrilled to announce on the heels of Leadership Florida's press release, that Center for Child Counseling's CEO Renée Layman has been selected for Leadership Florida's 2017-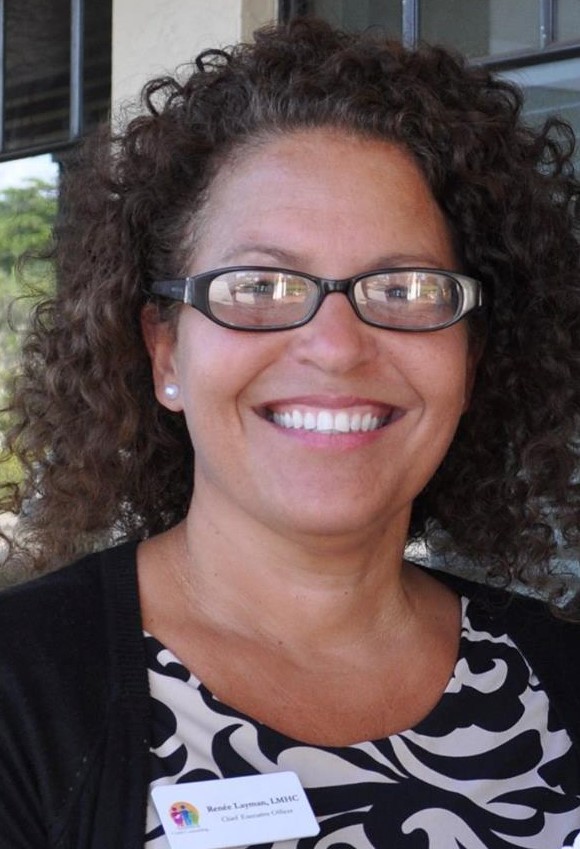 2018 Cornerstone XXXVI class!
Renée will participate in an 8-month long experience in counties across Florida. As a new class member, she will "participate in Leadership Florida's renowned master sessions, which provide a comprehensive look at critical Florida issues, refining well-developed leadership skills via sessions with leadership experts, and relevant information on Florida's history, demography, diversities, challenges and opportunities."
Leadership Florida states that "The purpose of these programs is to educate, inspire, and engage Florida leaders who will work together, across their diversities, for the betterment of Florida." A natural fit for the class, as "members of Leadership Florida serve on more than 5,000 corporate and non-profit boards throughout the state, providing key leadership in their local communities and in the state."
Renée is a graduate of Leadership Palm Beach County, Class of 2010, serving as co-chair of the Engage Program until 2016. She continues to volunteer with the organization, most recently at the Class of 2018's retreat. Renée states, "I am looking forward to the upcoming year with a group of outstanding leaders and exploring topics that are important to Florida, from diverse viewpoints." 
Center for Child Counseling is excited to see how the experience with Leadership Florida will engage other leaders in mental health and  our fight against Adverse Childhood Experiences in Palm Beach County. 
To find out more about Leadership Florida and view the newest members of the Cornerstone, Connect and Education classes visit: www.leadershipflorida.org.
###
About Leadership Florida For thirty-six years, Leadership Florida has developed a reputation as a builder of a stronger, diverse statewide sense of community. A respected non-partisan convener of committed individuals, Leadership Florida enhances the knowledge and leadership abilities of Florida's leaders through educational programs and by encouraging collaborative work for the betterment of our state. Leadership Florida provides Floridians essential information and a meaningful forum for their opinions, and creates opportunities for shared experiences that are inviting, inspiring and of lasting value. Leadership Florida is a federally registered trademark.