Making a Difference In Palm Beach County
Eddie Stephens, Board Member at Center for Child Counseling, is the recipient of the 2017 "Alberto Romero Jr. Making a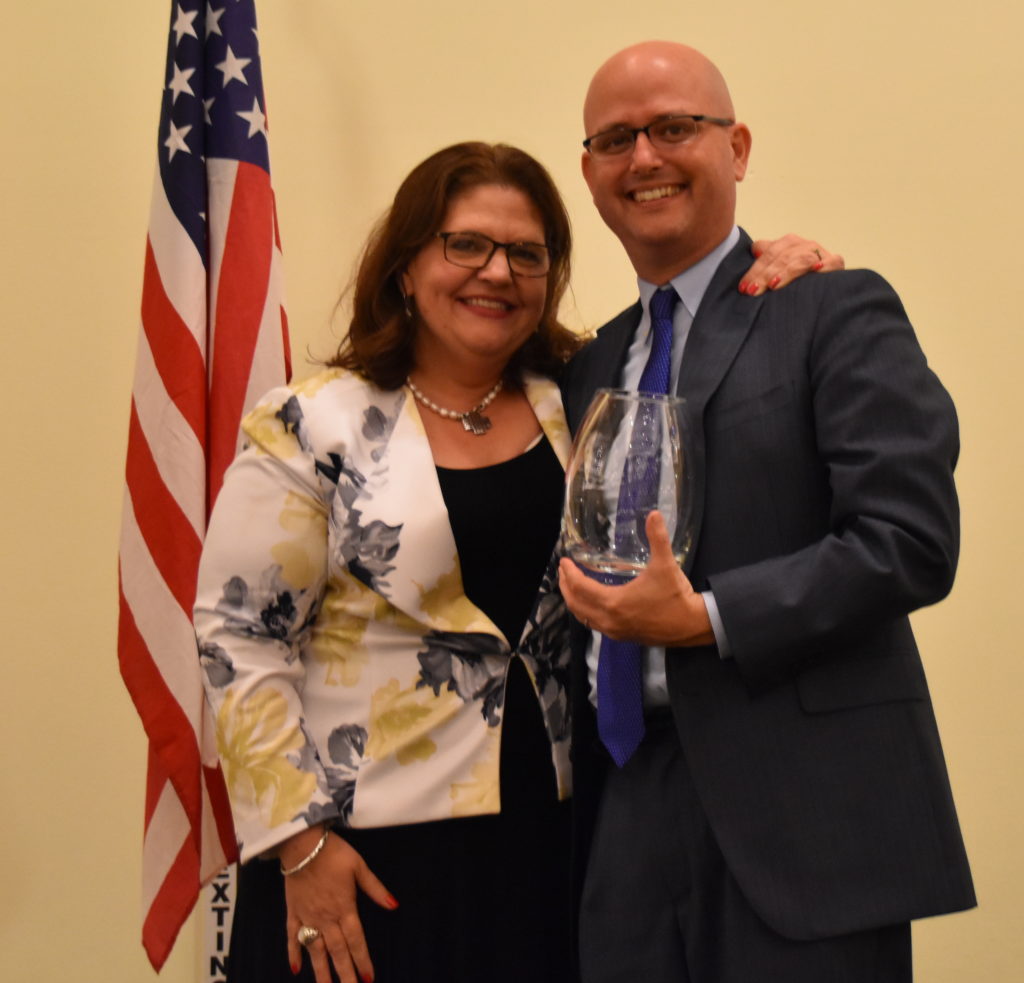 Difference Award." The award is in recognition of Eddie's "dedication to making a difference for Florida's children and families through tireless service to the disadvantaged and under served members of our community."
Eddie also received the The Florida Bar Family Law Section "Unsung Hero Award" - In recognition of Eddie's willingness to provide his candor and expertise selflessly whenever needed. He also received their "Above and Beyond Award" - For exceeding all expectations with his tireless and hard work during service to the Family Law Section.
Thank you Eddie for your commitment to making a difference in our community. You are truly a hero in our eyes! Eddie is a partner at Ward Damon and a graduate of Leadership Palm Beach County.
Pictured: Eddie with Laura Davis Smith, Chair of the Family Law Section of the Florida Bar.