WEST PALM BEACH, FL – November 19, 2020:
Center for Child Counseling is proud to announce that two members of our leadership team have been nominated in the "Nonprofit Professional of the Year" category for 2020's Hats Off Nonprofits Awards, the prestigious awards hosted annually by Nonprofits First. We are the only organization to have two team members nominated in this category, a credit to the caliber and dedication of our skilled staff.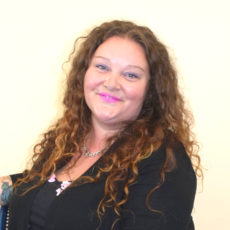 Anne-Marie Brown, LCSW, MSW, MCAP, CIP, ICADC, has worked in the field of mental health for over 15 years. She is an EMDRIA Certified Therapist, a TF-CBT Certified Therapist, an EMDR Consultant in Training, a Registered Circle of Security Parenting Facilitator, and a Qualified Supervisor for addiction professional candidates. Anne-Marie has experience working with children, adults, and families who have experienced significant trauma, adolescents and adults struggling with substance use disorders, and individuals with co-occurring disorders. She currently focuses on providing individual, family, and group therapy for children and caregivers who have experienced sexual abuse, physical abuse, and neglect through our Childhood Trauma Response Program.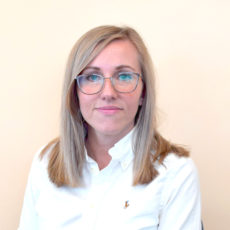 Dominika Nolan, MS, LMHC, RPT, NCC, CCMHC, is a licensed mental health counselor, registered play therapist, national certified counselor and certified clinical mental health counselor. She is the Director of Center for Child Counseling's Institute for Clinical Training. Dominika is a member of EMDR International Association and she is a Registered Circle of Security Parenting facilitator. Dominika has training in Play Therapy, Sand Tray and Art Therapy techniques, Trauma-Focused Cognitive Behavioral Therapy, Eye Movement Desensitization and Reprocessing (EMDR), Rational Emotive Behavioral Therapy (REBT), Infant Mental Health, and Dialectical Behavior Therapy (DBT). She has experience working with children, teenagers, and adults, providing individual, family, and group therapy.
Both women exemplify the commitment, compassion, and care that Center for Child Counseling brings to each and every interaction with Palm Beach County's children and families and represent the organization's values of integrity, professionalism, and excellence.
Center for Child Counseling is also nominated in the "Nonprofits of the Year (Large)" category. The organization was named "Nonprofit of the Year (Medium)" in 2018. Past winners from CFCC include our CEO, Renée Layman, for Executive of the Year and our Chief Program Officer, Lauren Scirrotto, won last year's Professional of the Year award.
The Fourth Annual Hats Off Nonprofit Awards will be livestreamed on Tuesday, December 8, 2020 from 6 PM – 7 PM. For more information, please visit: https://www.nonprofitsfirst.org/page/HatsOffNominees
Background:
Founded in 1999, Center for Child Counseling supports children, families, and caregivers through direct services focused on preventing and healing the effects of Adverse Childhood Experiences (ACEs) and toxic stress, building positive relationships that buffer the impact of trauma. Research shows that toxic stress in childhood is directly linked to negative physical and mental health outcomes. Thousands of children in Palm Beach County experience stressful life events that will impact them for a lifetime without intervention. In 2019, Center for Child Counseling served over 3,800 children through six clinical programs and provided training for over 3,500 professionals, students, and caregivers to build adult capacity to meet the social-emotional needs of children.
Social Media:
Twitter: @ChildCounselPBC
Facebook: @CenterforChildCounseling
YouTube: Center for Child Counseling
Instagram: childcounselpbc