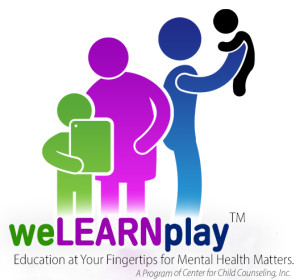 Launching this summer…
Supported locally by the Quantum Foundation, weLEARNplay™ was created as a venture to help Center for Child Counseling increase its margin to support expansion of its mission. weLEARNplay™ includes a series of interactive, online training modules on a variety of mental health topics and interventions, including Play Therapy, Infant and Early Childhood Mental Health, and Filial Therapy.
The goal is to educate and provide students, caregivers, and professionals working with young children effective strategies to address the social-emotional wellness of children and their caregivers. Trainees will be able to immediately apply skills learned to their work with children and families.
A HUGE thank you to the Quantum Foundation and No Margin No Mission for supporting our vision for this project.
New Team Member! 
Stephanie De La Cruz, LMHC, Senior Therapist
Stephanie is a Licensed Mental Health Counselor who received her Bachelor of Arts degree in Psychology at Boston University and her Master's in Counseling Psychology at Northeastern University in Boston. Pictured below: Jane Robinson, Stephanie, and Clarissa DeWitt.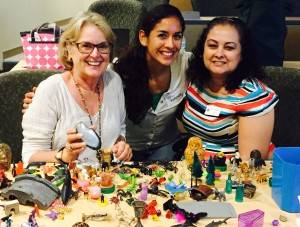 Stephanie has been working in the mental health field since 2008 and has experience working with adults and children in various settings, providing Individual, Group, and Family Therapy in both English and Spanish. Stephanie is passionate about working with young children and their families, as well as incorporating other important figures in their lives to ensure they are able to grow in a supportive environment.
Stephanie has training in Child-Parent Psychotherapy, Child-Centered Play Therapy, and Trauma Systems Therapy.We are excited to have Stephanie on our growing team! In her role as Senior Therapist at our Child and Family Center, she will be spearheading therapeutic services at Grandma's Place, our newest community partners.
CLICK HERE to read all of the latest news from the Center for Child Counseling!