PALM BEACH GARDENS, Fla. (January 20, 2016) – The Center for Child Counseling is pleased to announce the election of Jeffrey M. Petrone to the Center for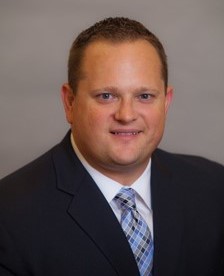 Child Counseling's Board of Directors. Jeff is the Managing Director for SageView Advisory Group's Florida office, with a primary focus on helping clients navigate the challenges of managing retirement plans including 401(k) plans, 403(b) plans and various other defined contribution and defined benefit plans. His responsibilities include advising clients on plan design, compliance, and in-depth investment consulting issues. He began his career with the financial planning division of Citigroup in West Palm Beach, Florida. Jeff graduated from Villanova University with a B.S. degree in Finance and holds various securities registrations.
Throughout his career, Jeff has been recognized as a leader by several organizations. In 2014, Jeff was recognized in NAPA's "Top 50 under 40." In 2010, Jeff was recognized by 401k Wire as one of the "300 Most Influential Advisors in Defined Contribution" and named as one of the Top 100 Retirement Plan Advisors by PlanAdviser Magazine. The South Florida Business Journal named Jeff as one of the Top 40 Business Professionals in south Florida for 2012. He also regularly speaks at national events.
Jeff is an alumnus of, and continuing participant in, the Leadership Palm Beach County Class of 2010, an adult leadership program that provides the opportunity for leaders to improve their community. His personal interests include aviation and coaching football. He lives in Jupiter, Florida with his wife Jodie and two daughters. Jeff's interest in mental health has grown in recent years and as a Leadership alumni he's been an advocate for increasing awareness of mental health issues in Palm Beach County. Seeing the impact that counseling has made with his daughter's sensor processing disorder, drew Jeff to the Center for Child Counseling's mission.
"We believe that leaders like Jeff will help further our mission of highlighting the importance of early childhood mental health and fighting the impact of early adversity for young children," states Renée Layman, Chief Executive Officer. "He is passionate about wanting to make a difference for children in our community and we are grateful that he has joined us."
About the Center for Child Counseling
The Center for Child Counseling is a nonprofit organization founded in 1999 to serve young, vulnerable children in Palm Beach County. The organization strives to strengthen and empower children and families through prevention, early intervention, and treatment services that support their social-emotional wellness and growth.
Over the past 16 years, the Center for Child Counseling has been recognized for its excellence in programming, including being the recipient of the Blue Foundation's Sapphire Award for innovation in community health and the National Easter Seals Award of Excellence. The organization is a Town of Palm Beach United Way partner agency, a member of the Children's Behavioral Health Collaborative, and most recently was selected to implement the Child First Program, funded by the Children's Services Council of Palm Beach County. For questions about the Center for Child Counseling, please contact Sarah Lidinsky Turner, Director of Community Relations by email or call 561-244-9499 ext. 7. For more information about programs and donor opportunities, visit www.centerforchildcounseling.org.