Childhood trauma isn't something you just get over as you grow up.
Children who live in environments where there is ongoing exposure to violence, abuse, and neglect - in the absence of buffering relationships - are at-risk for an array of problems throughout the lifespan. Prevention efforts are critical - and all the key players in community need to be involved.
Center for Child Counseling hosted a screening of Resilience, with a panel of local leaders discussing the the impact of ACEs and toxic stress on children in Palm Beach County.
Due to the interest in continuing this important conversation, we created this blog to share information and get your feedback, questions, ideas, and resources.
PBC Leaders Fighting ACEs
How Resilience is Built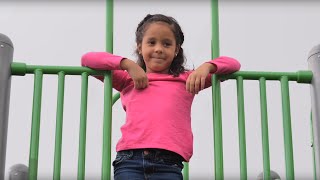 What is Resilience?
The science of resilience can help us understand why some children do well despite serious adversity. Resilience is a combination of protective factors that enable people to adapt in the face of serious hardship, and is essential to ensuring that children who experience adversity can still become healthy, productive citizens. Watch this video to learn about the fundamentals of resilience, which is built through interactions between children and their environments.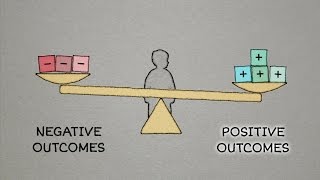 The Science of Resilience
One way to understand the development of resilience is to picture a balance scale or seesaw. Protective experiences and adaptive skills on one side counterbalance significant adversity on the other. Watch this video to visualize the science of resilience, and see how genes and experience interact to produce positive outcomes for children.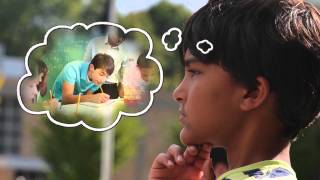 How Resilience is Built
Children are not born with resilience, which is produced through the interaction of biological systems and protective factors in the social environment. The active ingredients in building resilience are supportive relationships with parents, coaches, teachers, caregivers, and other adults in the community. Watch this video to learn how responsive exchanges with adults help children build the skills they need to manage stress and cope with adversity.
What are ACEs?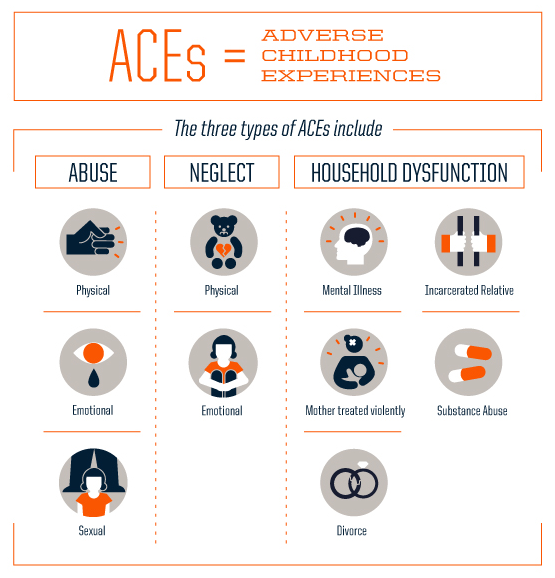 What's Your ACE Score?
Your answers will be completely anonymous. Please know that this survey is for your own purposes. If you have questions or would like a free phone consultation, please call 561-244-9499.
What are ACEs?
ACEs - Adverse Childhood Experiences - harm children's developing brains so profoundly that the effects show up decades later; they cause much of chronic disease, most mental illness, and are at the root of most violence. Source:
ACEs Too High
Information about ACEs - Adverse Childhood Experiences - is based on the results from
a large study
 in the mid 1990s which discovered a direct correlation between adverse experiences as a child and a decline in mental and physical well-being in adulthood. The study narrowed down ten ACEs and developed a survey to get a person's ACE "score."
The ACE Study has published about 70 research papers since 1998 and hundreds of additional research papers based on the ACE Study have been published.
What is A Trauma-Informed Approach?
A trauma-informed approach asks: "What happened to you?" instead of "What's wrong with you?" It is designed to avoid re-traumatizing already traumatized people, with a focus on "safety first" (including emotional safety), and a commitment to do no harm.