Press Release: Center for Child Counseling Elects New Board Member
PALM BEACH GARDENS, Fla. (June 6, 2017) – The Center for Child Counseling is pleased to announce the election of Eddie Stephens, Equity Partner at Ward Damon, to the Center for Child Counseling's Board of Directors. Mr. Stephens is a board-certified attorney in Family and Marital Law and a trained Collaborative Law attorney.  He earned his J.D. at Stetson University College of Law.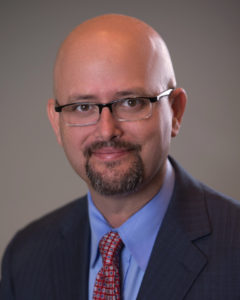 Mr. Stephens has developed a successful family law practice focused on highly disputed divorces.  He is a popular and engaging motivational speaker, most recently presenting to over one hundred community leaders at Center for Child Counseling's Lead the Fight event. His personal motto is "Do Something that Matters," and in that spirit, he brings a passion for inspiring others along with his own personal childhood experiences overcoming adversity to his work at the organization. 
Mr. Stephens believes in giving back and is involved with several charitable endeavors. He has been a leader in the Boy Scouts of America for over ten years, and most recently graduated from Leadership Palm Beach County's Engage program, where he served on the Board of Governors. 
"Leaders like Eddie bring a wealth of expertise to Center for Child Counseling. His vision for helping children facing adversity in Palm Beach County is inspiring," states Renée Layman, Chief Executive Officer. "He is passionate about wanting to make a difference for children in our community, using his personal journey to highlight the impact of early adversity. We are grateful that he has joined us."
About the Center for Child Counseling
The Center for Child Counseling is a nonprofit organization founded in 1999 to serve young, vulnerable children in Palm Beach County. The organization is building the foundation for playful, healthful, and hopeful living for children and families.
Over the past eighteen years, the Center for Child Counseling has been recognized for its excellence in programming, including being the recipient of the Blue Foundation's Sapphire Award for innovation in community health and the National Easter Seals Award of Excellence. The organization is a Town of Palm Beach United Way partner and Children's Services Council of Palm Beach County Healthy Beginnings agency. For questions about the Center for Child Counseling, please contact Sarah Lidinsky Turner, Director of Community Relations at 561-244-9499 ext. 7.