Up and Coming Development Duo Step Up to the Plate at Center for Child Counseling with Big Plans to Make Lasting Changes in Our Community
PALM BEACH GARDENS, Fla. (September 5, 2015) – Sarah (Lidinsky) Turner, Director of Community Relations, and Hayley Baker-Finch, Therapist and Development Associate, are the newest additions to the Center for Child Counseling's Development Team. The "Development Duo" both grew up in Palm Beach County, with Hayley graduating from the Benjamin School and Sarah from Suncoast High School. Upon meeting, they quickly discovered that they both swam for their high school swim team at the North Palm Beach Country Club pool, one of the many things that they share in common. Led by the Center for Child Counseling's CEO, Renée Layman, these two bright women hope to take the agency to a new level in the community.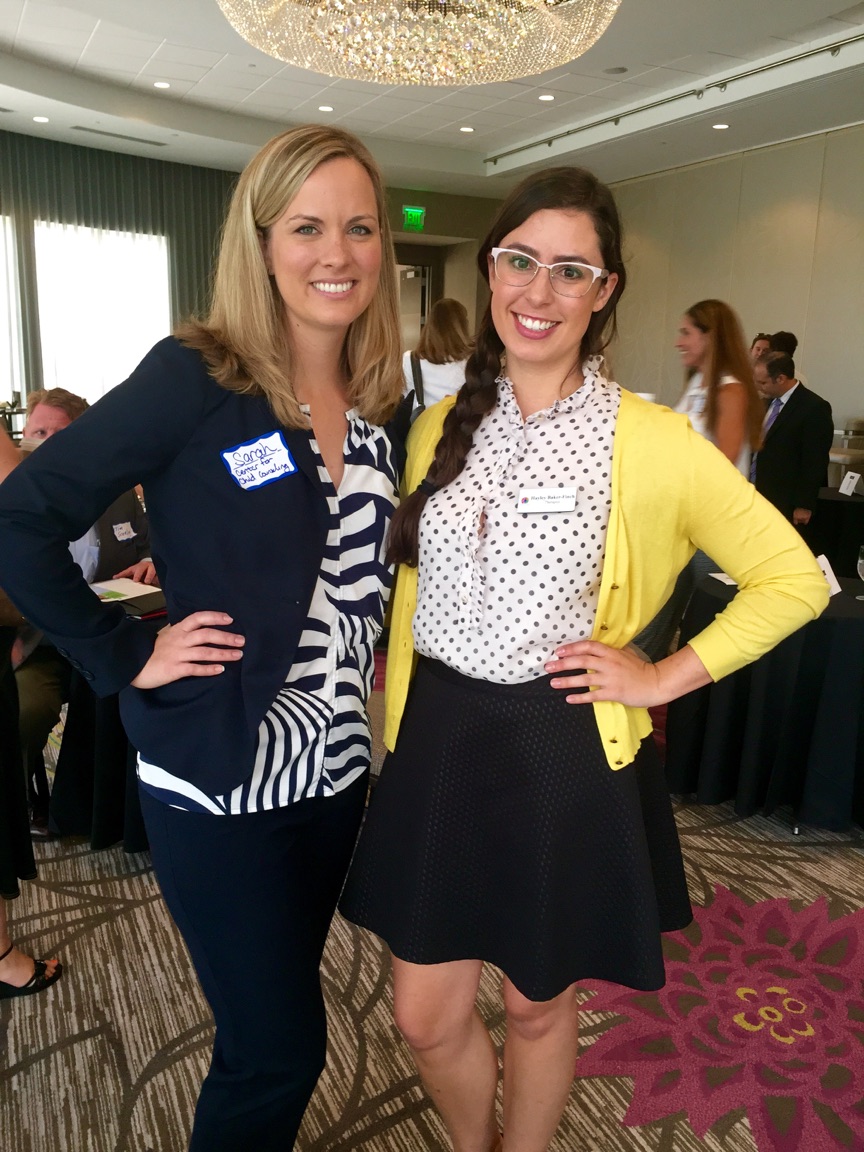 Sarah, a second generation fundraiser (Sarah's mother Kris Lidinsky is Executive Director at the Dreyfoos School of the Arts Foundation) brings several years of experience working in the for-profit sector. She realized that being on committees and volunteering for a cause wasn't enough. "I wanted to do something that made a real difference in my community," says Sarah about her decision to venture into the nonprofit world. That is how she came to admire, and later work for the Center for Child Counseling. "Improving the mental health of children especially ages 0-6, and their families, not only impacts their lives, but the lives of generations to come!"
Pictured: Sarah Lidinsky Turner (left) and Hayley Baker-Finch (right)
Hayley joined the team after going through the agency's year-long clinical internship program. "She is a natural," says Renée, commenting on Hayley's role in the agency's 2nd annual fundraising event, Black Ties and French Fries. "When the call went out for volunteers last year, Hayley rose to the occasion, reaching out to members of the community and ultimately helping make the event a success." Hayley recently received her Master's degree in Mental Health Counseling from Palm Beach Atlantic University and is currently working towards professional licensure as a Mental Health Counselor. With Hayley's clinical expertise and passion for helping children and families, there is no doubt that she will help make the Center for Child Counseling's mission a reality.
Save the date for Center for Child Counseling's 3rd Annual Black Ties and French Fries fundraiser: 2/20/2016 at Wyndham Grand Jupiter at Harbourside Place.