Center for Child Counseling uses Play Therapy as the foundation for most interventions used at the organization, since play is one of the most effective ways of working with children. Situations addressed at Center for Child Counseling may span several generations, with abusive or neglectful practices passed down from parent to child, over and over again.
Effectively addressing a child's mental health often involves working with the whole family. And, when intergenerational trauma is deeply engrained, families may require specialized interventions – sometimes in clients' homes but also in the Center for Child Counseling's Play Therapy rooms located at offices and schools across Palm Beach County.
Center for Child Counseling's Child First Program is specially trained to work with young clients and their families. On March 2nd, Child First at Center for Child Counseling, funded by the Children's Services Council of Palm Beach County, expanded, with four additional teams serving Southern Palm Beach County. With this expansion, Center for Child Counseling now has offices located in Lake Worth, including a new Play Therapy room! So, the donation from Safari, Ltd. came at the perfect time to help set up that special location where children can express themselves through play.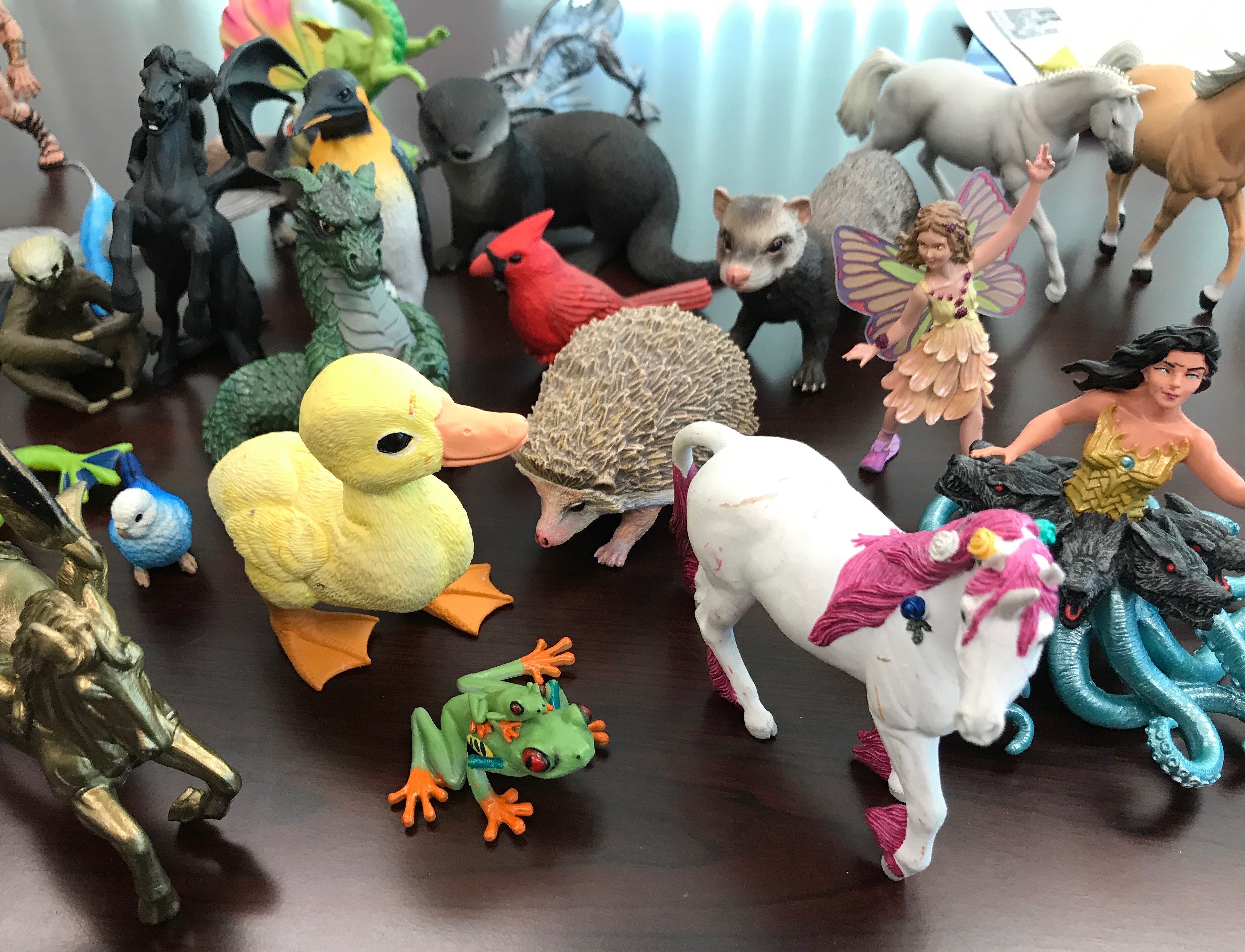 Children, especially those who may be dysregulated or "acting out" can be especially hard on their toys and Center for Child Counseling's playrooms see hundreds of children each month, all eager to interact with the toys. Investments in toys and supplies need to be made over and over again.
Established in 1982, Safari, Ltd. creates hand-painted learning toys for kids — from dinosaurs, to wild animals, to mythical creatures. Their detailed models are beautiful to look at, so realistic, and very durable. They help children understand the world they live in. They fuel the imagination, promote creativity, and give hours and hours of playtime fun. They are the perfect addition to the organization's Play Therapy rooms – and are creating the words that children need to use to express their feelings, especially after traumatic experiences.
"We cannot thank Safari, Ltd. enough for their ongoing support," says Stephanie De La Cruz, Clinical Director of Clinical Services at Center for Child Counseling. "This isn't the first time they've been so generous to our agency and we're delighted. We always say that play is a child's language and toys are their words. These toys will help our children work through so much as they learn to express themselves and manage their feelings in positive ways."
Center for Child Counseling's CEO, Renee Layman, added her appreciation. "This donation helps our children and it helps us as an agency because these are critical supplies for our work – and it is a costly investment. Now they've been given to us – thanks to Safari's generosity."
The toys will bring joy and an outlet for expression to the over 3,800 children Center for Child Counseling serves each year.