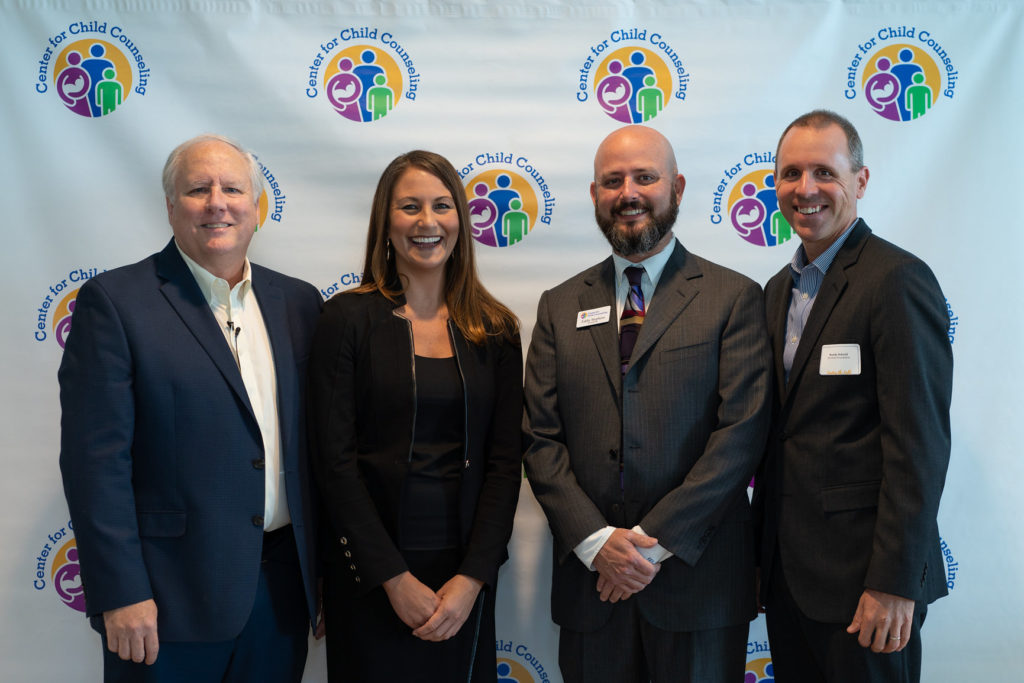 "The single most pressing problem affecting societal wellness" — that was how speakers described ACEs (Adverse Childhood Experiences) at the 2nd Annual "Lead the Fight" event hosted by the Center for Child Counseling at FPL's Manatee Lagoon Discovery Center in Riviera Beach in April. The event brought together dozens of local business and community leaders, including the mayors of West Palm Beach, Boynton Beach, Wellington and Jupiter, and the Vice Mayor of Royal Palm Beach, as well as Palm Beach County School District 4 Board Member Erica Whitfield, and the senior management of local health funders and law firms.
The Center for Child Counseling, a nonprofit based in Palm Beach County, offers mental health services to children from birth to 18, specializing in helping to heal young children exposed to trauma. The organization has emerged as the local leader in the fight against ACEs and is driving an awareness campaign focused on training teachers, healthcare providers, and community leaders to view their interactions with people, especially children, through a trauma-informed lens.
The Center's CEO, Renée Layman, describes the effect of ACEs. "Children interpret experiences differently and we know that unless they're able to process those experience - especially adverse ones - in a constructive way, the result can be a lifetime of mental and physical health issues." In recent years, scientific research has shown that adverse experiences and trauma affect not only mental health but the physiological development of a young child's brain.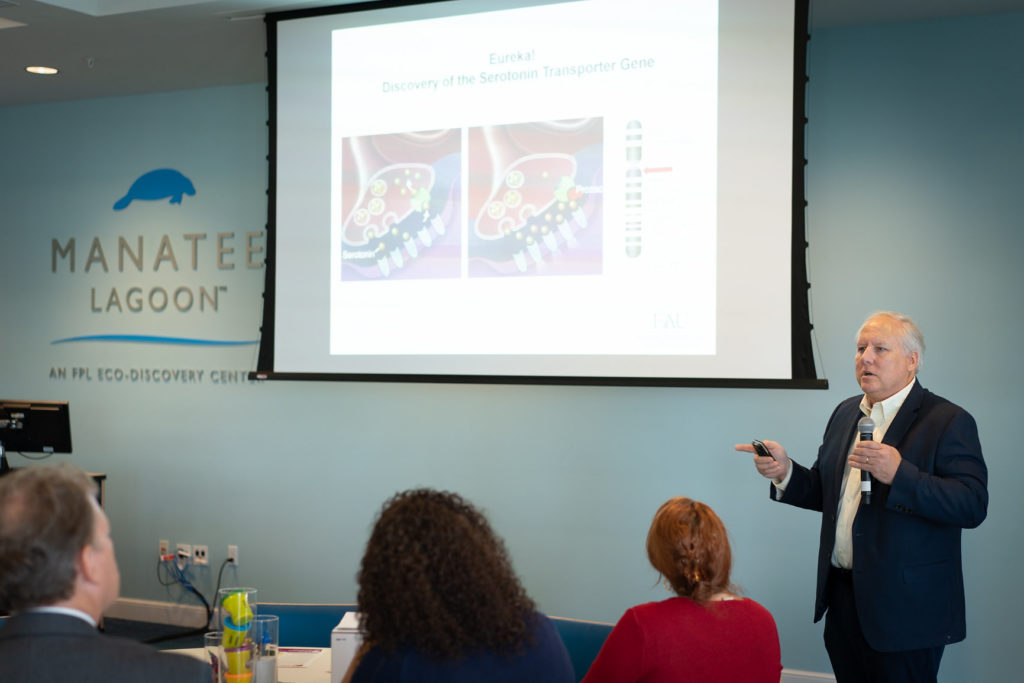 The event's keynote speakers from the FAU Brain Institute, Dr. Randy Blakey and Dr. Nicole Baganz, spoke about these early changes to a crowd of more than 125 guests. We tend to think that issues affecting the brain may have obvious consequences for mental health but, in fact, many diseases like diabetes, obesity, and substance abuse are linked to higher ACEs scores. Dr. Blakely talks about the impact of ACEs "Increasingly we recognize the powerful, enduring effects of early life experience, whether constituting risk for, or resiliency against, brain disorders and mental illness. The deeper we understand the biology surrounding these effects, the more we appreciate the influence of friends, family, and community."
Members of the Board of the Center for Child Counseling, Bill Lynch and Eddie Stephens, spoke of their personal experiences and ACEs expert, Amber Payne, asked attendees to consider the economic impact ACEs have on the community. They contribute dramatically to depression, substance abuse, and other issues that result in lower productivity. Ms. Payne explains: "We know that without help and positive buffers, the changes in a child's growing brain will have a profound effect on the rest of their lives. In fact, people with an ACEs score of 4 or higher live, on average, 20 years less than those without ACEs."
Renée Layman encouraged the room to take advantage of the Center's training opportunities. "We want people to know their ACE score and understand the implications of that score. Knowledge is power," she said. "At the Center for Child Counseling, we're partnering with numerous local agencies including Quantum Foundation and Children's Services Council of Palm Beach County to spearhead this crucial awareness effort in Palm Beach County".
To learn more about ACEs, the Center's work, or to take the quick 10-question ACEs test, visit: