Join Us for the Great Charity Challenge!

We are excited to be a part of the 2016 Great Charity Challenge presented by Fidelity Investments® (GCC) on February 6th! The GCC started in 2010 and is the equestrian world's way of giving back to our community. The event has grown to 34 local charities competing for over $1.5 million each year, distributing over $7.5 million to 150 plus Palm Beach County Charities to date. For more information, visit the Great Charity Challenge website.
Effective Counseling for Children and Families
Our Mission
We strive to strengthen and empower children and families through prevention, early intervention, and treatment services that support their social-emotional wellness and growth.
The Center for Child Counseling is a 501(c)3 nonprofit organization that provides prevention, early intervention, and quality mental health services for children and families in Palm Beach County. Our services focus on promoting social-emotional health and wellness, allowing children and caregivers reach their full potential. To achieve our mission, we also provide an array of educational, supervision, and training opportunities for students and professionals, focusing on promoting effective strategies for working with children and their caregivers. 
3rd Annual Black Ties and French Fries
This fun event for the whole family includes a special themed kids' area with activities and chance drawings, cocktail hour, a silent auction, dinner, dancing, a signature cocktail by Tito's Vodka, and much more!
Proceeds from the night will provide therapeutic support for babies and young children impacted by abuse, violence, or trauma.
CLICK HERE to Purchase Your Tickets Today!
Honorary Chairs: Jon Fernans and Ruth Hartman
Committee: Jinette Acevedoc, Jennny Baker-Finch, Jillian Edelstein, Beth Eyestone, Brianne Ford, Kyndal Hayes, Kendra Haywood, Jessica Lopez Johnson, Ana Jorge, Laurie Lynch, Emily McBay, Kate Merwin, Lotte Murphy Shupp, Lindsay Noga, Jennifer Porter, Michelle Rafferty, Abbie Rosemeyer, Elizabeth Searles, Nida Simsek, Esther Sutton, Marybeth Underwood, Michelle Valentino-Cupini, and Moneka White.
Our Generous Sponsors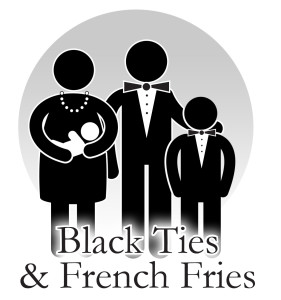 Toshiba Business Solutions, Wittmann Building Corporation, and John E and Nellie J. Bastien Memorial Foundation 
Florida Community Bank, City Furniture, and Infostream Inc.
Illustrated Properties Charities, Florida Turbine Technologies, and Sunborn Shading Solutions
Rita Craig,  Scott Waldman, and  Andrew & Dawn Neher
Our Impact in the Community
Last year, over 550 at-risk children living in high-risk neighborhoods, received prevention and early intervention services through the Center for Child Counseling to ensure that they have the best start in life.
Who is an at-risk child? Young children living in environments characterized by ongoing exposure to violence, abuse, and neglect...these children are at enormous risk for the development of persistent concerns that lead to negative physical and emotional health outcomes later in life. 1 in 4 young children in Palm Beach County live in poverty, a significant risk factor for exposure to an array of adverse experiences that negatively impacts brain development. Early intervention is the key to healthy outcomes.