What is Play Therapy?
Play therapy is to children what talk therapy is to adults. children, even those who are talkative, express themselves more easily and completely through their play. Children often have difficulty understanding and expressing emotions. Child-centered play therapy gives children a safe nonjudgmental place to express their thoughts and feelings. In the playroom, toys, games and activities are used like words. Children are able to develop problem solving skills, assume responsibility, practice self-control, rehearse experiences, engage in self-discovery, develop communication and social skills and build relationships. Play Therapy allows children the opportunity to work through, heal, and move past the difficulties in their young lives.
Who Can Provide Play Therapy for My Child?
Only a trained professional should provide this service for you and your child. "Registered Play Therapists" hold a master's level mental health degree (Master's Degree in mental Health counseling, Social Work, or Marriage and Family Therapy) and have undergone extensive training and supervision to become certified by the Association for Play therapy. Some questions to ask that may help you in choosing a professional are:
Are you a registered Play Therapist (RPT) or registered Play Therapist Supervisor (RPT-S)?
What is your training as a mental health professional?
Are you licensed?
What mental health degree(s) have you earned?
Have you undergone formal education in working with children?
Have you ever undergone formal play therapy education?
What method of play therapy do you use to work with children?
What are the Qualifications of the Staff at the Center for Child Counseling?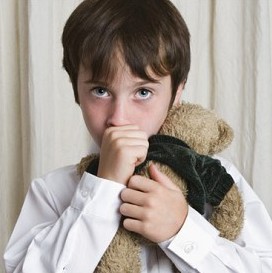 Each therapist is highly trained and our interns are closely supervised by licensed staff with advanced training and credentials. All are licensed or working toward licensure and have degrees in mental health counseling or clinical social work. Most importantly, our therapists have experience and training in a variety of evidence-based treatment models. Our therapists are Registered Play therapists (this means they have completed a minimum of 150 hours of Play Therapy education and 300 - 600 hours of supervision by a Registered Play Therapy Supervisor) or are working toward the credential under the supervision of a Registered Play Therapist or Play Therapist Supervisor. All credentials are explained during the pre-screening and/or intake process.
When Does a Child Need Therapy?
If children experience difficulty coping at some time (at home, at school, with divorce and separation, with other children, etc.), or if they exhibit behaviors that concern parents or teachers, Play Therapy (or other intervention depending on presenting concerns) may be the recommended approach to help your child. A child is never too young to be seen at the Child and Family Center, each of our therapists are also Infant Mental Health Specialists, trained to work with parents and infants from birth.
Why Play in Therapy
Through play, children
Learn about their world
Understand how things work
Express themselves
Develop new physical skills
Develop new cognitive skills
Develop social skills and bonds and work through their problems
Play is the "language" with which children communicate to others. Play is, therefore, the most effective vehicle through which adults can understand and guide children. When there is a lack of emotional or social skills, children learn more positive behaviors through play. Children's play is their most powerful tool for learning and growing.
When Will Play Therapy Benefit My Child?
Children benefit from Play Therapy in many ways. research supports the effectiveness of Play Therapy with children experiencing a wide variety of social, emotional, behavioral, and learning problems, including: post-traumatic stress, aggression, anxiety or fearfulness, depression, ADHD, impulsivity, low self-concept, and social withdrawal. It has been used successfully with children whose problems are related to life stressors, such as divorce, death, relocation, hospitalization, chronic illness, physical or sexual abuse, domestic violence and natural disasters. (Source - Association for Play Therapy)
How Long Does it Take to Resolve the Problems
As with any counseling or therapy, it is often difficult to determine the exact number of sessions which will be needed to resolve problems or issues. Of course some children will improve faster and others with more complex or on-going problems may take longer. The Center for Child Counseling is committed to providing comprehensive counseling until all issues are resolved.
How Does Play Therapy Work?
Play therapy provides children with a safe environment to confront their problems and find creative solutions. Often, children's "problem behavior" is what they have come to believe is their only option for solving their problems or seeking help. Play therapy allows them to change the way they perceive their problems, understand their emotions and act in a more appropriate effective way to resolve their problems.
What is Filial Therapy?
Parents often come to the Center for Child Counseling feeling helpless, not knowing where to turn, and lacking the ability to help their children. The Center for Child Counseling strives to help strengthen the relationships within the family and through Filial Therapy we help parents help their children by becoming "therapeutic agents."
Filial Therapy is a highly effective, evidence-based intervention that integrates Family Therapy and Play Therapy to address child and family problems. Parents and caregivers are taught to become "therapeutic agents" for their children, learning Play Therapy techniques and limit setting. Strong relationships within the family contribute to the overall adjustment of children and parents alike. Many common child and family difficulties, including severe ones, can be overcome by building strong healthy relationships among family members. Eventually, the therapeutic play sessions move to the home setting where parents use the skills they have learned. Filial Therapy has been used successfully with many child and family problems including: anxiety, abuse or neglect, depression, single parenting, traumatic events, attachment difficulties, foster care and adoption, divorce, family reunification, oppositional behaviors, chronic medical illness, and others.
How Do I Talk to My Child About His or Her Therapy Session?
It is important to not pressure your child to talk about their sessions. Therapists will talk with parents about anything that takes place in the session relating to the child's safety or any other important information. Remember that your child is given privacy during his or her sessions in order to allow for self-expression. It is important to remember that progress takes time and children must be allowed to work at their own pace in order to build a trusting therapeutic relationship.
What is Infant Mental Health?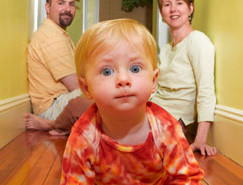 Babies don't come with instruction books and from birth, some children experience difficulties. Sometimes life experiences threaten the infant-parent relationship. The therapists at the Center for Child Counseling know that healthy infant development relies on relationships – relationships that help babies feel secure and confident that their needs will be met as they explore their worlds.
Extensive research has shown that the experiences in the first three years of life have a profound impact on later development, including how children perform in school and their ability to form satisfying relationships with teachers, friends, and others. it is the caring relationships with sensitive parents or caregivers that is the most important factor in determining later outcomes.
It is imperative that children receive services early. 90% of brain growth takes place in the first three years and early experiences have a profound effect. These experiences are crucial in organizing the way the basic structures of the brain develop. Young children exposed to toxic stress (prolonged neglect, violence, prenatal drug, and alcohol exposure, etc.) may develop anxiety, impulsivity, aggression, sleep problems, lack of school readiness, and vulnerability to substance abuse, antisocial, and criminal behavior. Our services, including Individual and Small Group Play Therapy, focus on helping children struggling with self-control, loss and grief, attachment disorders, lack of appropriate coping skills, aggressive behavior and many other social and emotional issues.
The Center for Child Counseling helps parents establish a trusting relationship with their infant. Services often include  nurturing the parent, so that he or she can nurture the child.
What is Child-Parent Psychotherapy?
The primary goal of Child-Parent Psychotherapy (CPP) is to support and strengthen the relationship between a child and parent (or caregiver) in order to restore the child's sense of safety, attachment, and appropriate affect; subsequently improving the child's cognitive, behavioral, and social functioning. This evidence-based therapy helps children who have experienced a trauma (abuse, neglect, accident, medical procedure, loss of a loved one). Children are able to regain their sense of safety and normalcy and return to being happy, loving children.
What is Collaborative Problem Solving - Think Kids?
Think Kids is an intervention based on the belief that children do well if they can. That is, if they have the skills to do well.
Think Kids helps you recognize which skills your child is lacking and understand how to develop those missing or lagging skills. Parents and children learn to identify the problems as each sees it, so they can create a solution together.
Why Think Kids?
Not long ago, children who had difficulty learning math or reading could have been labeled as slow or lazy. Then researchers and educators figured out that learning disabilities (such as dyslexia or attention deficit disorder) were the cause - not the student's lack of motivation or intelligence. New teaching methods were then developed to help these students.
In much the same way, early childhood specialists have learned that negative behaviors can be caused by lagging development of thinking skills. That's why punishment and reward systems fail with these children - and why a new approach (which fosters the development of these skills) succeeds. This is exciting news, both for parents and for society as a whole, because when challenging children are better understood and appropriately treated, they can achieve their full potential. For more information, visit the Think Kids website.
Do You Accept Insurance?
The Center for Child Counseling is an approved Medicaid provide, currently credential with specific Medicaid HMOs, including Psychcare's Molina, United, and Prestige plans. We are in the credentialing process with Cenpatico/Sunshine and Magellan. We are on select private insurances - please contact us for more specific information about your insurance. We also provide services on a sliding scale for uninsured or under-insured families.